At just 23-years-old, Aash Kaashh has created an empire of her own. Through social media influencing, modeling, and as a professional nail artist – people all over the world adore her for genuine, authentic, and bubbly personality. Captivating us all one post at a time, we're sure that this young beauty is just getting started! We had the chance to sit down with Aash Kaashh to discuss her social media journey, Heaven Sent Nails, and much more!
How did you first get into the world of influencing? 
It was very random and fast honestly. A picture of mine went viral then all of a sudden different brands started contacting me to work with them. 
Did you ever think that social media would take you where you are now? 
No never in a million years. I'm actually thankful for it because I'm really able to give back to others, take care of my family and start creating the life I always wanted as a child. 
What do you believe is the greatest lesson being an influencer has taught you? 
The greatest lesson it has taught me is to always be you and to be the best version of you.
Tell us about your acrylic nail business called Heaven Sent Nails. 
I decided to start Heaven Sent Nails when I realized how damaging fake nails are. Press on nails are very easy, convenient on the go look. 
What are you currently working on and what can we expect to see from you in the rest of 2021? 
I am currently working on my clothing line. It's a lot of work and thought being put into it so I'm pretty excited. So for the rest of 2021 I will be finishing my projects and trying to take myself to the next level.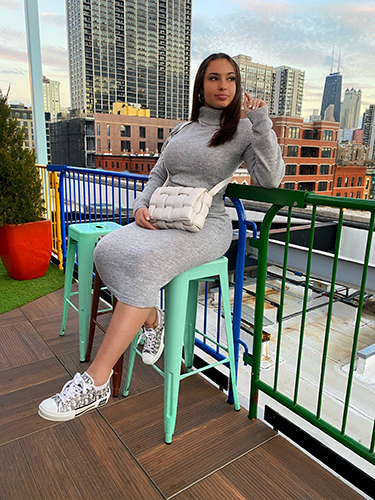 For more on Ash Kaashh, follow her on Instagram today [@Aash.kaashh].
All images provided by Aash Kaashh