Toronto native, Jaime Callica is an actor who grew up loving the art of entertainment and creating. As a child, he performed for family and friends, proving he was a natural. Having transitioned from martial arts to entertainment, Callica put his passion first and the rest was pretty much history. Today he can be seen in Disney+'s Under Wraps with not one, not two, but three holiday projects all slated to release this holiday season. We had the chance to sit down with him to discuss all the details and of course, what we can expect to see from him next year.
Tell us how you went from dancing to martial arts to entertainment.
Woo! It's one of those stories where you feel like you're born to do something. As corny as it sounds, ever since I was a child, I always knew that I would end up here. I just didn't know when. My original introduction to performing was watching Michael Jackson. I'll never forget the first time I saw him [what seemed like] a hundred times and he dropped on his knees in "Man in the Mirror." I was a baby, but I knew that I wanted to be him! (Laughs). When I realized I could only be me and not him, then it was whatever he did, I wanted to do as well. That was the beginning to dancing and subsequently became an actor.
Tell us about your role in Under Wraps.
I play Ted in Under Wraps. I play Marshall's mom's boyfriend. From the beginning, Marshall doesn't want to give Ted too much. He doesn't believe he'll be around much, no matter what he does or how kind he is to him. Marshall just isn't having it. As the movie progresses and with the aid of some of his friends, by the time we get to the end of the movie, Marshall realizes that Ted isn't that bad. Most importantly, he really cares about his mom, so he gives him a chance. I was raised by a single mom and while she didn't date a ton with me growing up, I definitely wasn't giving anyone any chances in the end. It was nice for me to feel what it was like on the other side, even though the film is fictional, it was nice for it to go that way between Ted and Marshall.
Can you tell us about the holiday films we'll be seeing you in this season? How did you juggle filming three holiday films?
If I go back a bit in 2020, I did a movie called Wedding Every Weekend. It was the very first movie shot coming out of the pandemic in the world. Vancouver's numbers were low, when California's numbers began going up, I came to Vancouver, and I was supposed to shoot the film the week that the world came to a halt – March 16th. Originally it was supposed to be a two-week hiatus. That's when we didn't know how things would go. We were shut down indefinitely, but come the end of June, we shot it and it was different to begin with. People were still very scared, not to say that they aren't now. We questioned if it was too soon. I've been so fortunate to be so busy. With every job, it got progressively worse, if you will. It got stricter and testing became more vigorous. I was on Bat Woman this year and Warner tested us daily. Netflix was every other day. It felt difficult to be an artist and go create and perform. On the other side, you understood that they were doing the best they could in an ever-evolving situation. It was a big adjustment. The flip of it is that we're able to be there at all. You have to take the minuses with the pluses.
Christmas movies are always wild because we typically film them in the summertime. You're out there in 90-degree weather, gloves, and hats – and it kind of sucks. To be a part of three holiday films is great because they're such feel-good movies. People enjoy them. I'm so fortunate to be apart of them.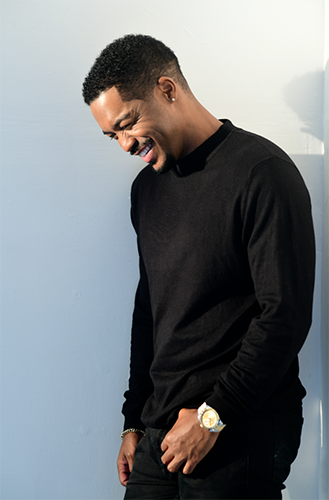 What can we expect to see from you in the rest of 2021 and what do you have planned for 2022?
Since Merry Liddle Christmas wrapped, this has been the longest break my team has had. We laugh about it because between every job in the last 18 months, I have only had two weeks off. It's been a crazy blessing. The fact that I've had four weeks off just now for my buddy's birthday and enjoying life has been great. I'm in play for two films so hopefully, one of them goes my way. Going forward, we have three films coming out – Hypnotic just came out as the number five movie in the states. Right now, it's seven in Canada. It's streaming on Netflix. Under Wraps is doing amazing on Disney+, and there's also Tyler Perry's Ruthless. It returns November 25th, 2021. So, I'm looking forward to everyone being caught up on Ruthless. If you haven't started, you have time to catch up on the seasons before the new one rolls out.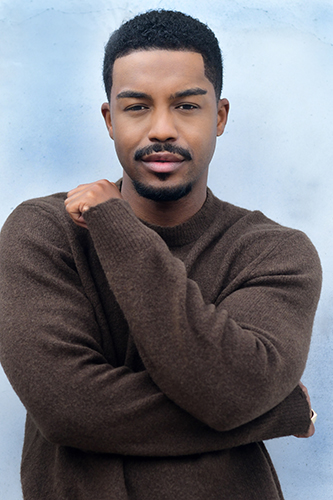 For more on Jaime Callica, follow him on Facebook, Instagram, & Twitter.
All images by Russell Baer