Diamond White says she's booked and busy this summer and we hear her loud and clear! The actress and singer recently released her single titled, "Digitally Yours" and well, we just can't get enough of her! It looks like our wish has been granted because it was recently announced that White would portray Marvel's comic book character, Lunella Lafayette aka Moon Girl in Disney's upcoming animated series titled, Moon Girl and Devil Dinosaur. We had the chance to speak with White on her music career thus far, what more we could expect from her this year, and much more!
Tell us about the inspiration behind the visuals of your latest music video, "Secondhand."
So, the song and the video are completely separate. Secondhand was just my favorite from the "Tomorrow" era so I wanted to say goodbye with that one. The music video is about losing touch with reality so much to the point where it's overwhelming and finding bliss (Summerland) after the storm. In 2016 or 2017, a similar experience happened to me, and this was my way of explaining what that felt like. Very scary but very beautiful.
How has the state of your mental health played a role in your art – particularly your music? Is it more of an importance for your own well-being or importance for anyone dealing with similar mental health issues?
The state of my mental health is probably the only reason why I write music. My mental health rules my life ha. Creating is both for my wellbeing and others if they resonate with it but it's mainly for myself. I'm the only one in my current body that has to wake up and sleep with my mind. I create so I don't end up in a psych ward again.
In our last conversation, you told us that "Nothing Last Forever" was your favorite song off your current album, Tomorrow. Is that still your song of choice or you have a new favorite?
Nothing tops "Nothing Lasts Forever." The end of that song would literally be God's alarm.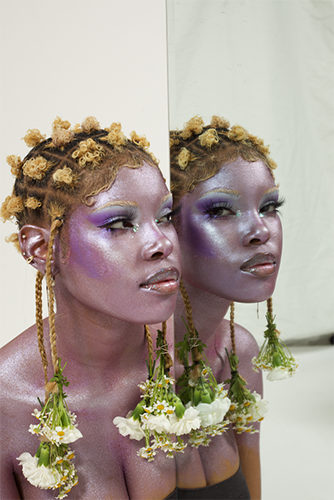 Last time spoke, you told us you were focused on self-growth going into 2021. Can you tell us what has changed or what you have learned during your shift into the music industry?
Well, I learned that self-growing is really freaking hard. But I haven't giving up on it. Recently I bought a bike to ride around my neighborhood for 2 reasons. To build up stamina and workout in preparation for shows and also because I loved riding bikes as a kid, so it'll be peaceful and nice. I call that great self-growing. 
You started your singing/acting career at eight years old in the musical, The Color Purple and have made tremendous progress. What advice would Diamond White now tell Diamond White at eight years old diving into the entertainment world?

There's absolutely nothing I would tell my younger self. I wouldn't dare ruin her imagination. I would let 8-year-old me help me now by learning how to be a kid again. Who the f*ck wants to be an adult?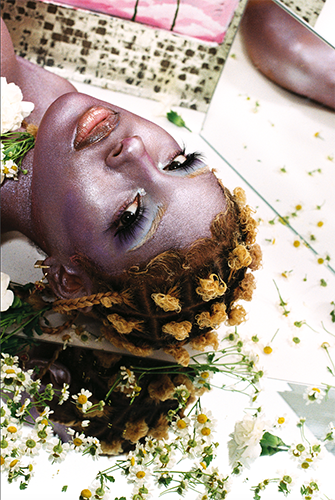 What are you currently working on right and what can we expect to see from you in 2021?
So, I just released my newest song, Digitally Yours that I'm so excited about. It came about after listening to Ariana Grande's Nasty when it leaked. I was so inspired by the pop/trappy-ness with a beautiful mesmerizing top line I had to make one! It's a sexy ass song. Obviously, there will be more music and videos and what not but I'm very much excited about the "Summerland" merch. I'm making 100 one of a kind vintage pieces. No 2 pieces will be the same. I wanted to make sure everyone who got one knows how special they are to me.
 Oh yeah – I am also going to be playing Marvel comic book character, Lunella Lafayette (aka Moon Girl) in an upcoming Disney Channel animated series called Moon Girl and Devil Dinosaur. This is going to be a different acting experience this time around. I have a great cast and crew of talent, love Lunella's character, and am thrilled my team is allowing me to have a heavy influence on the creative direction of her style!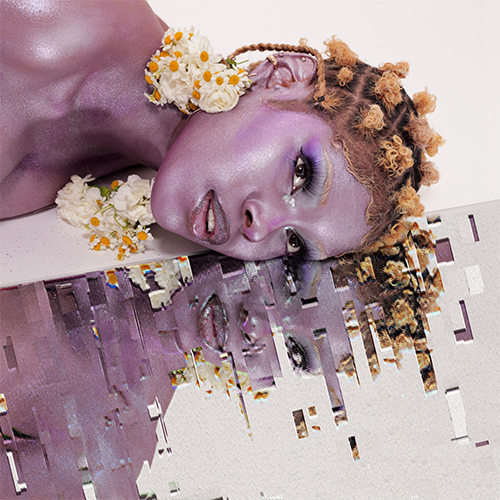 For more on Diamond White, follow her on Instagram today!
All images by Keitaro Cloward