Alvin Garrett, popularly known as the Pioneer of Inspirational Soul just recently released The Lightness of Love Deluxe album and well, it deserves a conversation. The pioneer and his new album serve as an inspiration and positive message whether it hits the topic of mental health due to the pandemic, social injustice, and so much more. In listening to this project, it's clear that his vocal and melodic versatility truly has power. In our exclusive interview, we discussed the new album, his prestigious nickname, and future projects.
Your nickname is the Pioneer of Inspirational Soul. With that title, what do you feel is your responsibility to the music industry?
This title is actually one that was born out of necessity for me through the pressure of picking a side. The decision was to go gospel or go R&B. My music had the sweet spot, where people wanted to place me in one of those specific genres. I'm a blend of both. Inspirational soul was my way of describing who I am and what my sound is. I make soul music for the purpose of inspiring. There is no genre right now, you can't find it on Apple Music or Spotify. You can't pull up inspirational soul. So, I'm a pioneer of a sound, perspective, and purpose for a certain type of music. My responsibility is to encourage other artists, who may have a gospel, conservative message, but want to reach outside of religion. Follow me, it's okay to sing songs that inspire people that talk about life situations. Let's create a place for artists who may not want to be religious in their lyrics. That's something I hope to see in my lifetime.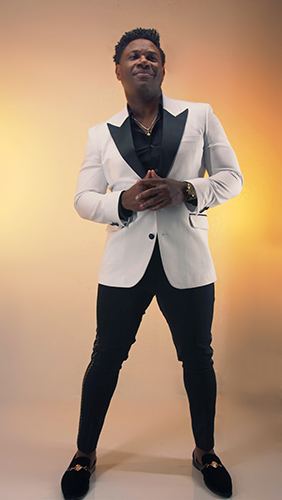 Who would you say inspires you the most as a musician/artist?
Well, I would like to say that if I had to pick a person, I would say my father. Ever since I was a little boy, he's been my biggest fan and encourager. He has pushed me in all that I've done in life. Of course, it's a blend of influences and inspiration from music that I listen to but if I had to say one person, I would have to say my father.
What inspired your project, Lightness of Love?
The Lightness of Love is a feeling and experience I discovered towards the backend of 2020 after the heaviness of the pandemic and social unrest. I recorded an album called The Awakening to express myself after the George Floyd murder. It's heavy but for me on a personal level, I wanted to experience a lightness in my life. This music that I created allowed me to find that space and share it with listeners and my two daughters. They found a way to dance and celebrate with me as I recorded this music. Lightness of Love is not only a music project, but also a state of mind. When you allow love to be a part of your life, you can experience lightness. That's the inspiration and undertone of what drove me to find this sound and the message of this project.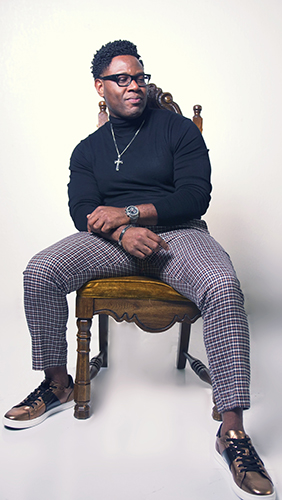 What are you working on now and what can we expect to see from you in 2022?
Right now, I am preparing to close out a new song with several performances as touring picks up. I'm networking, building, and planning for 2022. I'm excited to perform the music from Lightness of Love – I'm excited to do it! I want to perform as much as possible to share this music. I plan on working on new music and putting out fresh content for my fans in 2022.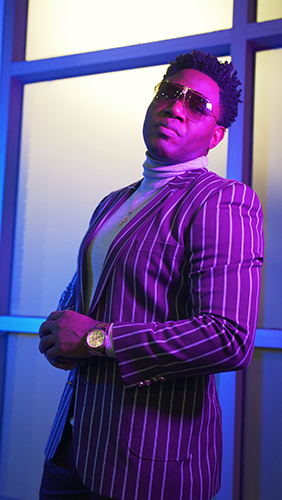 For more on Alvin Garrett, follow him on Facebook, Instagram, & Twitter.
All images by Courtney Little