It's only been a couple of weeks since music sensation, J. Howell released his brand new single, "Why You Hurting Me," and his fans cannot quit raving! With his passionate tone, he's left many of us mesmerized and of course, wanting more. We recently sat down with J. Howell to discuss the brand new single, how he became more in tune with himself during the global pandemic, and much more!
Tell us about your single, "Why You Hurting Me."
My new single "Why You Hurting Me" is about finally coming to the realization of the love I have for a special person and how it's not enough. We've all been there where we may feel like it's one-sided. We realize that we have to move on. It's a beautiful song that I wanted to put out for my fans.
"My Everything" is one of your most played singles! What inspired the song and music video?
I like to call "My Everything" my quarantine song. I feel like when COVID hit, a lot of us creatives struggled to create. It was a song I had hidden in my catalog. I decided one day to just make a video because I wasn't in the studio much. The song was just so beautiful, and I felt like it just needed around that time. I decided one day to set my camera up and upload it to Instagram. My fans went crazy and requested that I release it. That's where "My Everything" came from.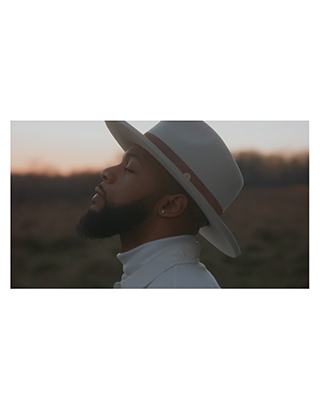 How would you describe being a creative during this time of COVID-19?
COVID, I wouldn't say hurt as much. It made me dig deeper into my creative side. I had to come out of my comfort zone a little bit. It was more about social media and engaging with my fans. It gave me time to write and spend time with myself. I was able to put out a lot of at-home material, which I felt like was more personable. It helped me connect more with my fans.
What are you currently working on and what can we expect to see from you in 2021?
In 2021, I am working on more music. There will be more visuals! It's all about expanding my craft and tuning more into my artistry to figure out what I want and how I want to be seen. There is new music and visuals, for sure!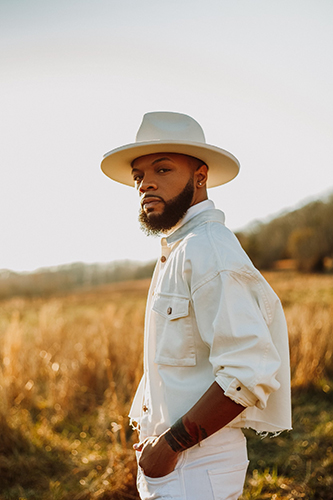 For more on J. Howell, follow him on Facebook, Instagram, & Twitter.
All images by Alex D Rogers