With a festival name like "i Love RnB," one would expect no less than to see a lineup with household names like Ashanti, Ja Rule, Fabolous, Keyshia Cole, Ray J, and more.
This past weekend, the sold-out event brought all R&B lovers across generations to the scenic Queen Mary Park by the shoreline in Long Beach. Festival attendees walked across the park through bars, photo opportunities, and food trucks to alternate between the main I Love RnB stage, and a smaller RnB Isn't Dead stage.
Lil' Flip kicked off the festival with his set, bringing back memories with "Sunshine" released in 2004, which was re-made last year with artists Tyga, Jhene Aiko, and Pop Smoke. Feelings of nostalgia were strong as the crowds sang their hearts out word-for-word to songs that were released over two decades ago. 
From the main stage, the crowd watched their childhood radio hits from Nivea's "Don't Mess With My Man," Chingy's "Right Thurr" to Ashanti and Ja Rule's "Always On Time" come to life. The festival reminded R&B lovers what timeless music feels like. 
Towards the end of the night, there was a brief power outage at the main stage, which drew the majority of the audience towards the second stage. Sammie brought everyone back with "Kiss Me Thru The Phone" as the stage started to get spicy with R.S.V.P.: the R&B group composed of singer-songwriters Ray J., Sammie, Bobby Valentino, and Pleasure P. Already well-known individually for their "baby-making" hits, their energy together was phenomenal as they reminded us with their sexy vocals and dance moves that R&B is, in fact, not dead.
The night ended with Ashanti and Ja Rule blessing the stage with new and old songs. The two alternated between sets and performed songs that they've released together. Ja Rule left a word on what Hip-Hop means to him celebrating the 50th year of Hip-Hop and Ashanti led the crowd through a series of emotions from feelings of betrayal in "Rain On Me" to puppy-love in "Southside." 
She shared an intimate moment with the crowd expressing gratitude that her fans' support allowed her to be the success that she is now, celebrating that this is the 21st year anniversary of her iconic debut album Ashanti. Right before gracing the stage with the song "Foolish," she proudly listed a number of accolades despite being told she'd only be a one-hit wonder. 
The I Love RnB Festival lived up to its name and succeeded in reminding any R&B lovers of their passion for music.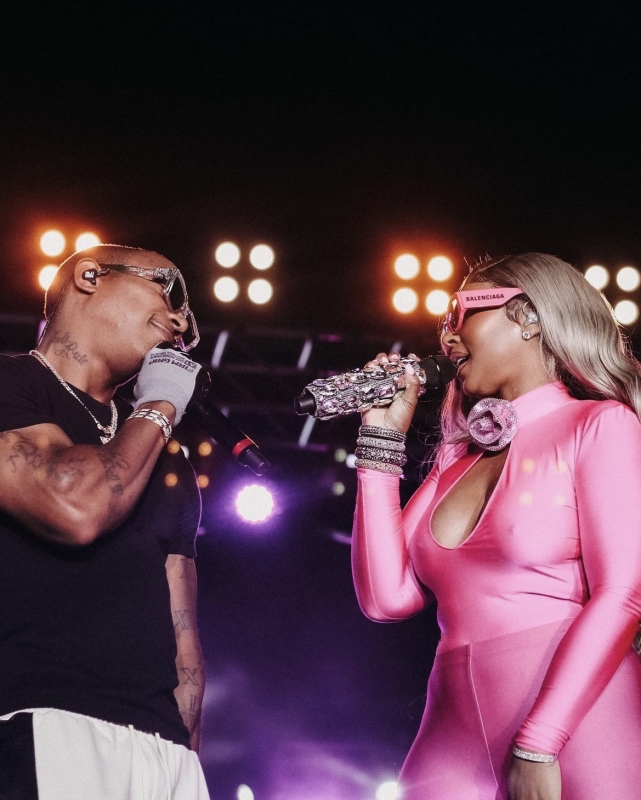 Photo Credits via I Love R&B Festival Instagram