An Exclusive with the Publisher of Purpose: Min. Nakita Davis
 Known as the "Publisher of Purpose" among her clients and as the "Atlanta Book Hit-Maker" to the Sheen audience, Nakita Davis needs little introduction. Mrs. Davis is a renowned publisher, author, marketing and media guru, and business strategist whose impact spans the globe. She is the mastermind behind the Jesus, Coffee, and Prayer Christian Publishing House LLC, which has produced 35 best-selling authors and 17 international best-selling authors and counting!
Mrs. Davis knows how to encourage her clients because she puts in the work herself and achieved widespread success. She is a four-time best-selling author and a two-time international best-selling author among earning many other awards and honors. This makes our Sheen exclusive interview with Mrs. Davis even more special as she shared insight into her work, her passion, and her career.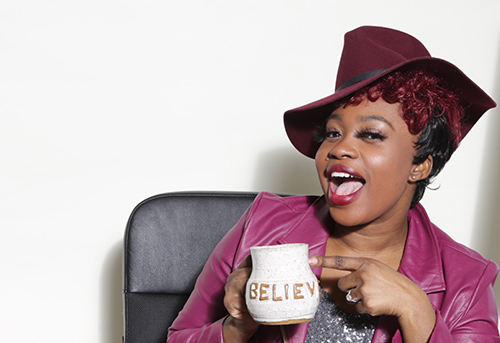 Who is Nakita Davis?
I am a wife, a mom, a sister, and a Queen but, most importantly, I am a child of God. I love the Lord and He is the source of my strength. My best-selling authors and clients call me the "Publisher of Purpose" and Sheen Magazine calls me the "Atlanta Book Hit-Maker!" I am also a two-time Presidential Service Volunteer Award recipient, a four-time Summit Winner (Top sales/service leader for Fortune Top 9 firm), a two-time International best-selling author, a four-time best-selling author, marketing, and media guru, and business strategist. I have been blessed beyond belief. All the Glory Belongs to God. 
What does empowerment mean to you?
Empowering others is a lifestyle and motto that I prescribe to. It means positioning a fellow Queen to WIN by providing wisdom, instruction, and giving her the tools to soar! My publishing house—Jesus, Coffee, and Prayer Christian Publishing House LLC—and my various speaking platforms like The Q.U.E.E.N. Xperience are all about inspiring, encouraging, and equipping women to live out their God-sized dreams!
Tell us about your mission in the world of entrepreneurship.
My life's purpose is to magnify God in all that I do and to help my Queens—women around the world—to drop their excuses and play their royal position in the home and marketplace by marketing, launching, and birthing their best-selling book in 90 days or less.
Tell us more about your business and how it impacts a nation.  
As an international best-selling publisher, my team provides a platform for Women of Faith and #Girlbosses alike to share their message of hope with the world. When a woman chooses to speak up, speak her truth, and share her testimony, it subsequently frees another Queen to do the same.  
My platform is more than producing best-selling authors. My platform is about sparking change and transforming lives through shared stories and words of wisdom. When we think about changing a nation or the world, we often think of big, drastic moves. The reality is, by being true to who we are and who God has created us to be, we can change the trajectory of an entire nation with our words. My Queens (authors) do just that—one reader at a time.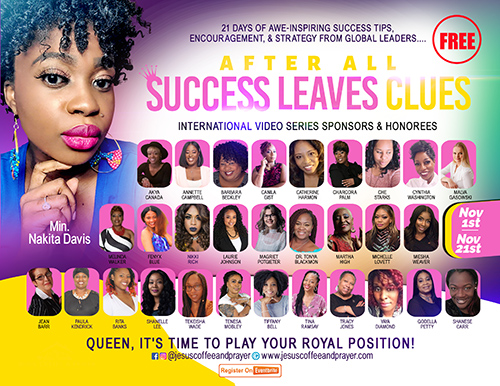 You recently hosted an International virtual conference- Tell us more about it!
Yes, Queen, I had the distinct pleasure of hosting The 2020 Q.U.E.E.N Xperience International Virtual Summit mid-September. It was 3 EPIC nights of inspiration, encouragement, tangible tips, and strategy shared by Industry Experts and Influencers alike. Our headliners included: Tina D. Lewis of Royalty Coaching. She lit a match under our virtual audience. Challenging Women to level up in this season. Sheri Curran of Curran Bookkeeping; inspired Queens to get their financial house in order while buying back time in their business with efficient bookkeeping services. Tina Ramsay challenged Queens with her awe-inspiring journey. When the enemy thought he had her with a near-death experience; God turned it around into her life's mission and purpose with her thriving business; Heal the Honeypot. Natalie Lavelock, CEO of Natalie Lavelock Coaching and Consulting provided professional advice for Women to Scale their business in this season. Godella Petty of the Family First Tv Show discussed how her childhood shaped her to be the Woman of purpose she is today; in a behind the scenes interview.
We were extremely blessed to have the musical talents of Peoples Choice Award-winner & Billboard chart-topper: Yvette Simone; singing her hit songs: Won't He Do It & Get Better.
Spotlight & Guest Speakers included: Dr.Fayola Delica, Jean Barr, and Canila Gist. Beautiful Spoken word was performed by Imani Horton and Cherish Cleveland.
We rounded out our 3-night event with our esteemed executive panelists: Cherish Jackson and Neetie Savla.
Audience members and Speakers were from the US, Canada, India, New Zealand, Haiti, and South Africa to name a few.
Our global audience was given the tools needed to Drop their Excuses and Play Their Royal Position in 2020 and beyond.
We'd like to give an exceptional shout out to our SWAGHer Sponsors:
Eboni Montsho of Eboni Montsho Ignites and Coauthor- Women Win: Against All Odds; Ev. Dr. Rosalind Willis-Coauthor of Blueprints From Heaven  and Tribe Out Of Domestic Violence; and Rayna Komeng – Children's author of Harry McHairy and the Big Blue Monster.
What are some of your greatest accomplishments?
My greatest accomplishments are my children. I have two beautiful, smart, funny, creative, and silly little babies—almost 10 years apart. One is a baby boy and one is a beautiful soon-to-be teen daughter. A huge part of what I do and who I am is because of them. My husband and I are building a legacy that, prayerfully, our children's children will be able to eat from.  
From a business standpoint, producing a multitude of National and International Best-Selling Authors in a little over a year is a huge accomplishment for me. All the glory belongs to God. About this time last year, I was blessed to be interviewed by Sheen. At that time, I only had 17 best-selling authors. In less than a year, I've added 35 to that list. (Almost triple in total!) I am in awe of God and His favor over my life and those who decide to step out on faith and journey with me!
What advice would you give to someone who wants to mirror your success?
Step out on faith. Without it, it is impossible to please God. Be willing to be misunderstood at times. Know that everyone won't understand the vision, dreams, or goals that God has placed in your heart… and that's okay! Most importantly, put in the work and be willing to collaborate. Nothing worth having in this life will come easy. The goal is to not always find the easy route but to connect and journey with people who will help you get through and level up along the way.  Always be willing to INVEST in YOU!  You are worth it. 
What sense of purpose do you draw from your culture and community?
I believe that we are born with a great and specific purpose created in us before we were even placed in our mother's womb. With that being said, I do believe that our culture, community, or environment can influence and inspire how we utilize our innate purpose.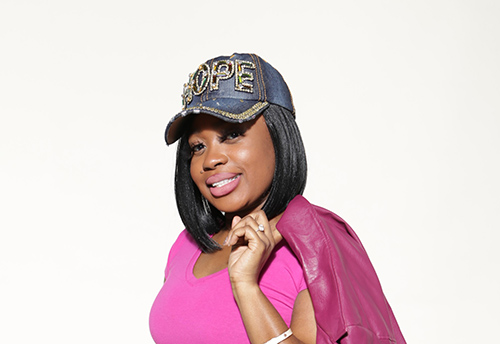 So, What's Next for Jesus, Coffee, and Prayer Christian Publishing House LLC. and where can Queens connect with you?
I'm so glad you asked! What can I say- I keep a tribe of Highly driven, Christ loving Queens who are unapologetically Living Out their God-Sized DREAMS!
With that being said; My team has several Awe-Inspiring projects in the works to wrap up 2020 with a Bow! One that I can share with you has been in preliminary and production phase since August. I am Proud to Announce our next Women empowering series entitled: Success Leaves Clues International Video Speaker Series, kicking off Nov 1st– Nov 21st. Our Star Studded series includes legendary 'Goddess of Soul' Martha High (toured with James Brown for 30+ years- performed at Madison Square Garden and Superbowl halftime show), Celebrity TV personality, OWN Media Ambassador, and Social Influencer Nikki Rich, Highly sought-after vocalists, Tv & Podcast Personality, YaYa Diamond (8x Grammy Nominated Artists with Walter "Clyde" Orange of "The Commodores",) and Akya Canada; inspirational sensation. She will be lending her chart-topping song 'I Can't Lose' as our themed song for this interview speaker series!
There are 21+ Glow-Getters, Industry Leaders, Experts in business, finances, travel, podcasters, iHeart radio show hosts, International Best-Selling Authors, Nonprofit Guru's/ Government Contractors and so many other Queens who are making an impact in the Kingdom who will bless registered guest immensely!
The Best Part Queen- this Interview video series is completely FREE LIVE to all registered Queens. It takes 21 days to form a habit. My hope is to help Women around the World form the habit of SUCCESS by picking up Clues from the Women who are consistently #CRUSHING their goals- mind/body/&soul too! Queens can register NOW by clicking here.
This will be EPIC and a great refresher for Queens to finish 2020 strong while Preparing for the GREATNESS that 2021 will bring.
After all- Success Leaves Clues!   
Queens can keep in touch with me by following/visiting me below:
Facebook, Instagram, and Twitter. 
Join our FREE Community for Speakers, Authors, & #Girlbosses Facebook.
Queens can book a consultation to discuss their Future Best-Selling Book, Media/Marketing, or Speaker needs by visiting me on my official website.
All images by KendricK James