Ashley Antoinette Coleman needs no introduction. Today, she is known as one of the most successful female writers during our time, and for all the right reasons. Ashley and her husband, JaQuavis, have co-written over 40 novels and do not plan on slowing down anytime soon. The Flint, Michigan native took time to sit down with us for an exclusive interview to discuss how her roots play a role in her success, the release of her latest novel Butterfly, and much more!
Tell us what made you want to become an author?
I actually had no idea that this would be the path my life would take. When you're young you have all these dreams of becoming all these different things. This is a career that was basically placed on me. I found my way to writing through trauma. When I was 16, I had a high-risk pregnancy where I had to have surgery. Through healing with that, I just realized that I was on a quick road to becoming another statistic and fulfilling every expectation that society had on young black girls from Flint, Michigan. I went through a bad stage of depression after that, my then-boyfriend [my husband now] took me on our first date at the bookstore. While I was healing from that surgery, he challenged me to a writing contest. I'm very competitive, I'm a Leo so it's in my spirit to compete. When he did that to take my mind off everything that was going on, I immediately snapped out of my funk. I began to write a book and so did he. I was so competitive that I would sneak and read what he was reading to ensure my writing was better (laughs). I actually fell in love with everything that I was reading. I proposed that we merged the books together. After that, we worked on it for two weeks and finished our first full manuscript. It ended up being our first published book.
You've been a writer for some time now, what have you learned along your journey as an author?
It's important to use life as motivation. Take the good, the bad, the wins, and the losses as fuel in your writing. I do write fiction, but my fan base always told me that my writing is extremely relatable. They see themselves on the pages and I believe that it is because I pull from human experiences. I never live a day without writing something down and taking something from my day to contribute to my art.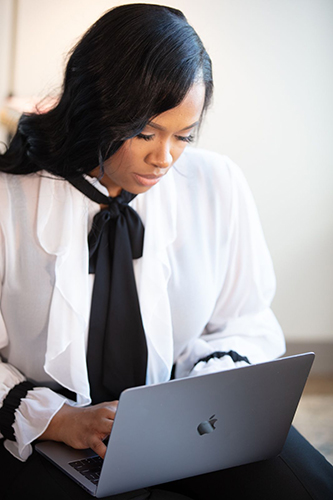 Can you tell us how being from Flint, Michigan has motivated your writing?
That's the number one motivation for my writing. When I was a kid, I used to read books. I read but none of the characters looked like me or spoke like me. They weren't from dire circumstances like me. When I became a writer, it was important for me to pull from my environment and pull from the things that I've learned growing up in an underserved community. It was extremely vital for me to create the lack of black characters that I saw growing up. Flint is engraved in every single work that I've done. It's engraved in me as a woman, a mother, a wife, and a person in my community. It has shaped my beliefs and morals. It has even helped me become a better businesswoman. I believe if you can survive Flint, you can survive any board room across America. It's everywhere, I don't live there anymore. I moved onto a safer environment for my family, but I bleed Flint, it's who I am. There is no erasing me or that entity from my work.
You just recently put out a new book, "Butterfly." Tell us about your new release?  
Butterfly is a series about a young girl named Morgan Atkins. It's a coming of age story. It's a romance story that is a bit different from what I've written in the past. Morgan is caught between loving herself and loving a man. She doesn't know which void to fill first. Through motherhood and her relationships with others, she is learning that self-love is the most important love of all and that it will only enhance how she loves others. It's a beautiful romance story yet has a lot going on.
What can we expect to see from you in the future?
So much! I'm growing everyday as a woman. I feel like the more I grow, the more my pen will evolve. My writing comes from experience and the things I encounter daily. They all play a vital role in the emotions where I am able to portray and paint on the page. I'm also very heavily interested in television and film. I think like that's a natural progression to want the world you create on paper to be seen on screen. I just like to create art every day and I want to continue to stretch my pen, and to grow as far as it will take me. I never expected for it to take me this far. I never thought my life would change by just using my imagination. I want to continue to do so and continue to give escape to black women who are looking for a place where their hearts can be safe. I feel like they feel safe on the pages of my book.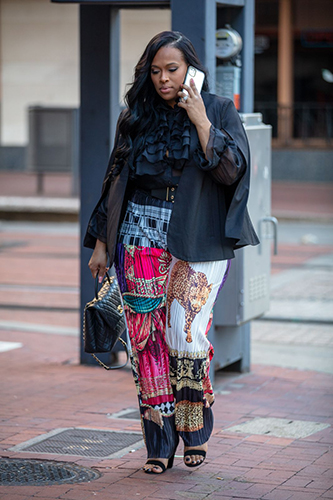 Follow her on Facebook, Instagram, & Twitter.
All images courtesy of Ashley Antoinette Coleman