After a year of uncertainty due to the ongoing global pandemic, the Hue Beauty and Natural Hair Affair returned with a bang to celebrate it's five-year anniversary in New York. The hair expo was held on Saturday, September 18th, 2021, at the City Point Mall located in the heart of Downtown Brooklyn, with over 600 guests in attendance.
The beauty exposition is dedicated to uniting women, men, and children through hair, culture and fashion, all while supporting and providing a platform for independently owned businesses. Curated by Natural Partners In Crime (NPIC) and powered by Palmers, the hair expo was filled with over fifty minority-owned businesses and vendors including: Mielle Organics, Kinky Brooklyn Girl, Crème Of Nature, Curls And Potion, Honey Baby Naturals and more.
"To see the amazing turnout of this year's hair expo, means everything to me. For one, New York was hit so hard due to COVID. As a city, we focused, we grinded, we stayed inside and to now see the community come back, is amazing. It was so important to us to support big and small black-owned businesses and simply see the community come out, shop and be comfortable amongst ourselves. This moment just warms my heart," said Natural Partners In Crime Founder, Sabrina Boissiere. 
As a treat to the first 200 guests that attended the natural hair expo, they received VIP swag bags with full-size, newly launched product offerings from Aunt Jackie's, EDEN Bodyworks, ORS Hair Care, Urban Skin Rx, and more.
"This is my first time attending the Hue Affair and I'm loving it," said Brooklyn native and Hue Affair attendee, Tai (no last name). "I love my hair because my hair is an extension of myself because it's what God gave me and I try to attend events that represent the love of natural hair. So, to be here today and see everyone rocking their natural hair and supporting small vendors, is just amazing."
Well ladies, in case you missed the annual Hue Beauty and Natural Hair Affair this year, do yourself a favor now and follow the brand today to stay connected with up-to-date news, upcoming events and the next hair affair that just may be coming to a city near you!
"This is a labor of love. I'm going to ride this until the wheels fall off," Boissiere added. "We started in Brooklyn and then we took it on the road and hosted in Austin, Chicago, Houston and Philadelphia. There is a natural hair market everywhere from Canada, all the way down to Texas. Every year it's such a dynamic turnout because attendees bring their sister, friends, boyfriends and more. One thing about the Hue Affair, the deals you find here are phenomenal and you won't get anywhere else."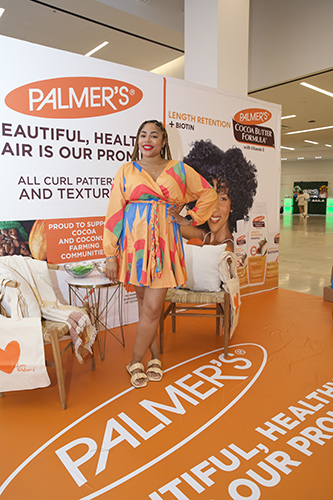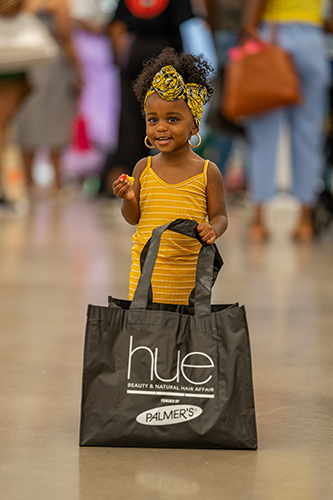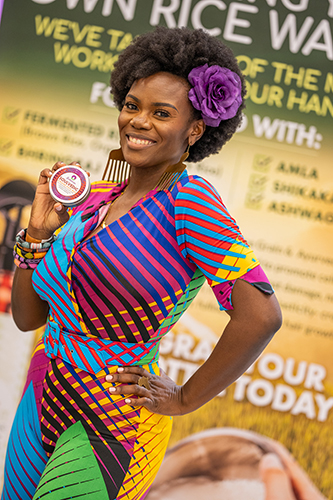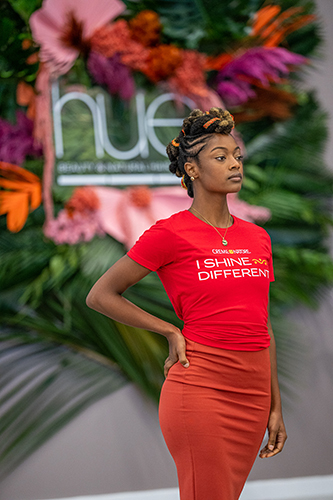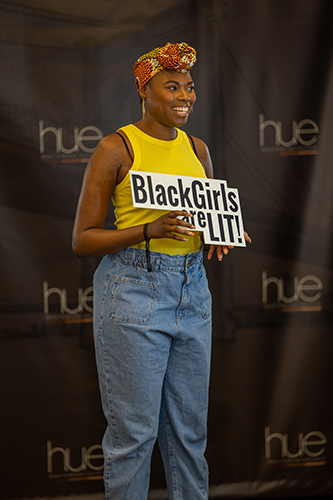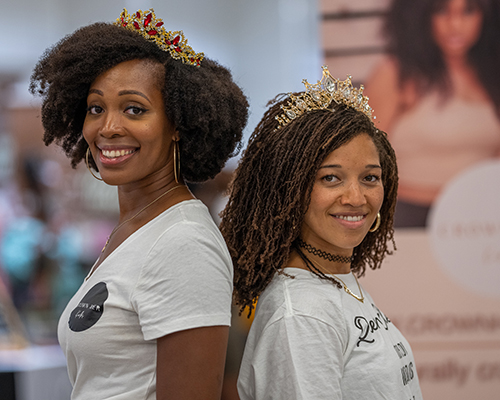 Follow the Brand on Instagram @hueaffair.
All images by Daniel Serrette