Will Downing is the first to admit that he has a passionate love affair with music, which explains his impressive career in the industry that spans over three decades. So, how has he managed such longevity in the wild world of the music business? Will shares more about himself, his passion, the secret to his success, and what it means to bare his soul as a recording artist in this
Sheen Magazine
exclusive.
I am a God-fearing man, husband, father, grandfather, and recording artist who is constantly trying to be a better man in all areas of life. Aside from having a passionate love affair with music, I love watching sports and movies. I also love to laugh, which audiences see firsthand when they attend my live show. We handle the music and have a great time.
How did you get started in the music industry?
I started as a background vocalist (session singer) in New York. Believe it or not, I had five or six singles—Dance Music—under assumed names before I signed my solo deal in 1988. 
NV "Let Me Do You" with Sire Records
Pilot "You Are the One" with Prelude Records
Wally Jump Jr. and The Criminal Element with Criminal Records
What about music inspires you? 
Music has an incredible power to connect, express, move, define, transport, and become. 
Share the inspiration behind your single, "So Many Good Die Young," and the concept for the video.
 I teamed up with Randy Bowland to co-write and co-produce the single. We were moved to write "So Many Good Die Young" as a witness to history. Chadwick Boseman's death inspired Randy to write the song. Chadwick was such an iconic figure and I thought about the others who suffered the same fate, which inspired the concept for the video.
What does it mean to be an unwavering artist who bares his soul? 
For me, unwavering means to be on an unstoppable mission as an artist and person. I like to think of myself as an individual who is constantly evolving as a work-in-progress. I've released 24 albums and people often ask, "What's the secret to your longevity?" I always respond, "I've learned who I am, and I sing about the relevancy of life."
What is the art of music?
The art of music, in the general sense, references the musical traditions and written structure. It's often labeled as serious music. I take the creative process of writing very serious. For me, music is amazing and leaves me awestruck. I try to allow my music to connect and resonate with others.
What are some of your greatest accomplishments?
My children and surviving in this crazy business for so long!
What advice would you give someone who wants to mirror your success?
Be present in the moment. Find your passion and never stop growing and working on your craft. A great part of it is simply doing it—continuing to write and hone your craft, caring about every recording and concert. Learn about every aspect of the business. It's called the "music business" for a reason because there's no music without the business. 
What sense of purpose do you draw from your culture and community?
Leading a purposeful and driven life is important. When you have a purpose, you can contribute the best of who you are to those who need what you have to offer. My culture and community have always been an inspiration for me to represent them at the highest, most impactful level. When I think of my culture, I think of where I come from and all the gold nuggets my parents and elders instilled in me. They made me who I am today—a person who cares deeply about community and understands the importance of bringing positive change to the world.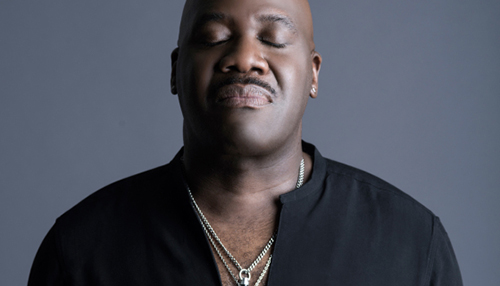 How has the pandemic impacted your career?
The pandemic has changed how everyone in the world works and lives. Like so many others, my lifestyle has come to a grinding halt. I'm learning to adapt to a new normal. It's all about perspective. While I miss touring and performing for live audiences, I'm using this time to spend more time with family, stay creative, work on new skills and projects, and remain grateful for all I have. I've also released a new single and am working on a new album, so I consider myself extremely blessed.
Leave us with some words of wisdom.
We sometimes forget that happiness doesn't come as the result of getting something we don't have. Recognize and appreciate what you have and stay strong and creative during this challenging time. Know that you are not alone, and that God is in control.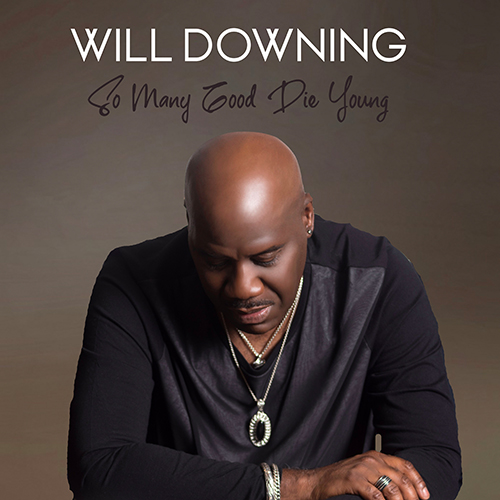 When can we expect your new album to launch and where can we listen to your music?
My latest single—So Many Good Die Young—will be release November 11 and the album, which will be available on all digital streaming platforms, will drop in February 2021.
Where can readers connect with you?
Social Media: @willdowning3
All images courtesy of Will Downing