Former Haitian actress dedicates her life to film and black representation.
Haitian immigrant Fabienne Colas migrated to Canada seeking refuge from a life some people dream of. Born and raised in Port-au-Prince, Haiti, Colas grew up amongst the privileged. She attended a private Catholic school her entire academic career and went on to become a successful model and a very popular actress. At age 18 she was winning awards and signing autographs, but the popularity became too much. Life was too easy. Then imposter syndrome took precedence and Fabienne no longer felt she was working hard, a stickler in Haitian culture. So, she packed up, moved to Canada for a career reset and eventually led others to the spotlight. Noticing the lack of Black representation in Canadian media, Colas decided to make a change.
Moving to Canada
"I was on my way to Hollywood when I stopped in Canada to visit some friends before I made the big move to the USA. They were white friends– a pen pal I had since I was 12 in Haiti. She was in Montreal and we kept in touch throughout my early twenties. So, I decided to visit her, and she told me, "Hollywood is so big. From Haiti to Hollywood is a big leap. Why don't you stop in Montreal and learn your craft in a smaller industry and take your experience to Hollywood?" I went back to Haiti, did all my paperwork and it took me less than a year to have my [Canadian] permanent residency.
Experience in Montreal
"Montreal is really the best place on earth. It's a little bit of Paris, New York, the Caribbean, and Africa. Diverse people, accents, and backgrounds. Unfortunately, when I turned on the TV, everybody was white. That diversity I was seeing in the streets was not reflected on TV. So, I said well either I'm going to be the most popular actress because I'm the only Black actress or nobody will want me because they don't know what to do with me. Unfortunately, it was the latter."
Making a Change
"I decided to bring some films from Haiti and screen them here. Unfortunately, no festival wanted to screen the films. I felt hopeless and desperate. I was frustrated but that's when I said Montreal deserves another festival. We need a festival to reflect the talent and the voices of people that look like me. That's how we created the Fabienne Colas Foundation, to foster diversity on-screen."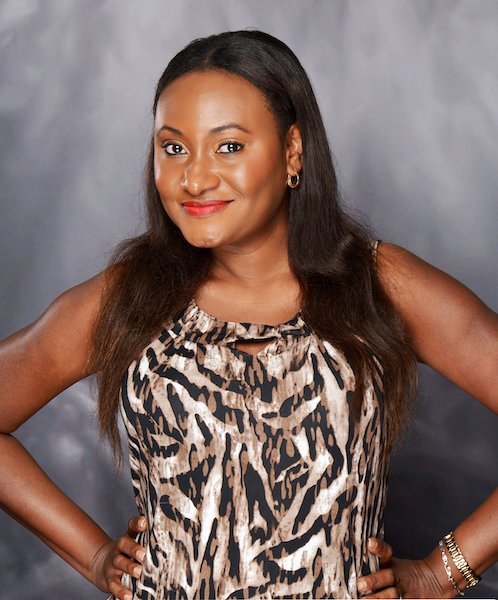 Today
"The first project was the Montreal Haitian Film Festival. Five years later it expanded into the Montreal International Black Film Festival and today it is the largest Black film festival. 17 years later, we are doing nine film festivals in several cities–Toronto, Montreal, Halifax, New York City, Brazil, and Port-au-Prince."'
Day in the Life
"On a typical day, I wake up very early in the morning for interviews and TV appearances. I work late because I love the feeling of working when everyone else is sleeping. The day is spent briefing and working with the team. I finish working at midnight…I don't sleep a lot, but I don't advise that for anybody."
Fabienne Colas is a well-oiled machine, and she loves her career. When she is not managing festivals all over the world, she's on a beach vacation with her husband or having dinner – plotting on her next move in the film industry.
For more on Fabienne Colas: