Cindy Tawiah couldn't deny her passion for making women feel beautiful, which is what led her to end her 13-year career as a nurse and launch her career as a salon owner. She stepped out even further with the Diva By Cindy line of haircare products. With the line now taking the beauty industry by storm, and now Cindy is on her journey of Diva Healing. Check out a Sheen Magazine exclusive with Cindy to learn more about her journey from the healthcare field to the Spa industry and her work making women feel loved and beautiful.
Tell us more about you Cindy.
My gift and calling has always been in healing and helping women. That passion took center stage during my 13-year career as an RN working in postpartum and helping women after labor and delivery. Women give so much and receive so little. God gave us all gifts and when your anointing is in the prophetic and in healing and helping others, you are duty-bound and obligated to walk in your calling. I never assimilate the negative. The pandemic will not last forever as the saying goes, "This too shall pass." Therefore, we should not obsess about things beyond our control. We must live our lives and focus on what we can control. I pray and meditate. I focus on my clients and their need for healing and transformation. As their lives improve, mine does as well because I see the positive impact I've made. I feel that in life you're here to either shine a light and uplift or you're doing the exact opposite.
What inspired you to do what you do? 
The Holy Spirit told me to move forward and start the process again. 10 years ago, in the 10th month (October 2010), my husband and I went to close on a property that my heart was set on. The deal fell through because the seller was in foreclosure and I felt my dream was dead. I waited 10 years and my heart was set on a location that wasn't in my destiny. This time, the process we easier as we closed on our acre of commercial property. The location is much better suited for all that we do for our clients. For the past 10 years, I've used my haircare brand as a vehicle and now, I can't wait to help heal women. I've had both women and men reach out for counseling to foster healing change and transform their situations. With our location, we not only offer spa services, we're also offering a variety of workshops on everything from making soap and candles to starting a business and purchasing a home. We want to offer services that will help women and their families as well as improve and enhance our communities. That's the mission of the Diva Spa and Healing Centre. We serve women in the DMV area, but we've also hosted women from New York, New Jersey, and abroad. Healing and the Holy Spirit know no boundaries.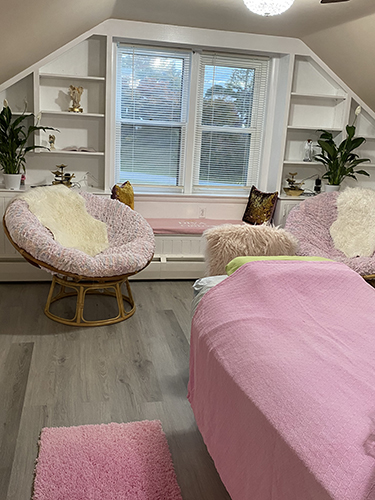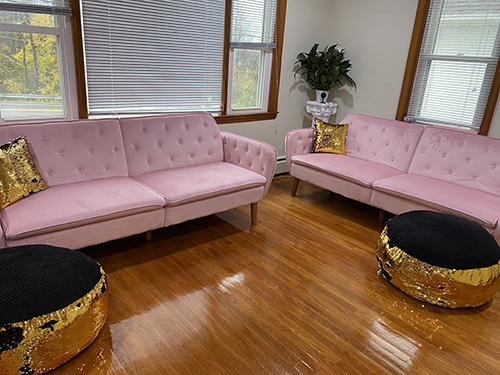 What advice would you give to someone who would like to mirror your success?
Find your passion and love what you do. Don't go into a field because your friends and family are pushing you. Don't do it if you see it as a means to an end. The Bible says, "What profit a man to gain the whole world and yet lose his own soul." Your soul, calling, passion, and purpose will all be lost if you sacrifice it for money or to please others. You're here on this earth to fulfill one mission—to find what you love to do and use it to make a difference in the lives of others.
Make sure that you look at the features and benefits of the brand. Research the product before you purchase and get to know the company's mission to see if it aligns with who you are. Every product is an investment in your beauty, healing, and wellness. God has a way of bringing us to the kingdom and doing the necessary work. I am merely a vessel to heal and transform lives one Diva at a time!  I am Cindy, your Metamorphosis Mentor! 
Click here to visit Cindy Tawiah's official website.
All images courtesy of Cindy Tawiah