With growing knowledge, and demand for natural hair, Tina Fobbs has created the all-natural hair care line "pHyre." Providing consumers with a hair care product that specifically focuses on all-natural hair growth and therapy with the best results.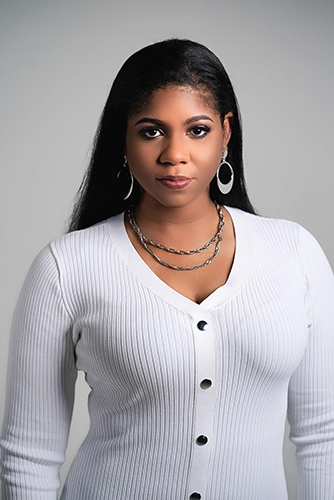 Hair care is self-care, and self-care is essential. Do you really know what is in your hair care products? Georgia based entrepreneur and wellness advocate, Tina Fobbs, created pHyre Hair Co. after having her own struggles with postpartum hair loss. Although the brand is fairly new to the mainstream market, the products have been helping women succeed during their healthy hair growth journeys since 2015.
When you use pHyre Hair care products, you don't need to worry about harmful chemicals and compounds that can damage your hair. 
The entire product line is produced from a plant-based formula making it a paraben and cruelty free alternative to effectively cleanse, condition, moisturize and strengthen hair that is prone to breakage and dryness. "My main goal was to provide consumers with a top-quality, pH balanced, and natural product that combats ongoing issues of hair loss, thinning and dryness." The Grow My Hair Healthy Kit contains the best natural ingredients including:
Neem (The best herb for healthy hair growth & helps treat scalp issues like traction alopecia)
Coconut (Increases shine & best for retaining moisture)
Lavender– (Speeds up hair growth)
Peppermint– (increases circulation for hair growth)
All of these ingredients plus other herbs and oils known for their strengthening and hair growth stimulating properties have been merged into an exclusive combination to deliver the most reliable, safe and healthy results for women. The Grow My Hair Healy Kit, which includes Lavender Mint Hydrating Shampoo and Condition & Day 7 Maximum Hair ReGrowth Oil, strengthens and nourishes hair without sulfates, parabens, silicones, mineral oil, propylene glycol, paraffins, phthalates, petrolatum or drying alcohols.
When the products are quality, hair types don't matter!
It's no secret that the products you use make all of the difference in the health of your hair. Give your hair and scalp the best of the best with the pHyre line of shampoo and conditioners as well as mousses and regrowth oils. Feedback from customers about the line has been positive and enthusiastic:
"I washed my hair with your products when I got them and used the oil. The oil feels so good on my scalp and I love how the wash kit lathers. The scent is beautiful and honestly it looks like my new growth is growing back very curly." – Bella Rose (Grow My Hair Healthy Kit)
"I washed my hair yesterday!!! I LOVE the products!! My hair and scalp felt amazing! You definitely have a customer in me!! – Nicole Bond (Grow My Hair Healthy Kit)
"Your oil is magic honestly. Thank you so much. My hair grows so much. My mom and friend noticed so I recommended them to you.  My mom was especially happy because it started regrowing her edges in just 3 days of use."  Sonya Davis (Day 7 Maximum ReGrowth Oil)
pHyre Hair Co. products are available at select beauty
supply stores and on the official pyre Hair Co. website.
All images courtesy of Tina Fobbs