Black Pretty & Paid University (BPPU) has partnered with 12 powerhouses to unleash secrets to scaling a money-generating online business in 30 days.
As the pandemic persists, professionals are ditching the idea of job security for multiple income streams. Entrepreneurship and ownership are becoming increasingly necessary, with more than one and 18 people set to start a business before the end of the year.
The Save A SOLOprenuer's Business Bundle launches on Black Friday, available for presale now. This digital product features over 12 must-have services and products designed with all in mind to include: aspiring, launching, and live business owners ranging from bloggers, graphic/web designers, micro-influencers, e-commerce store owners, and service-based businesses.
This bundle empowers SOLOpreneurs to thrive with no question unanswered. Each purchaser gets access to a live Q&A forum along with the need to know DIY information regarding legal, business operations, social media management, and sales development.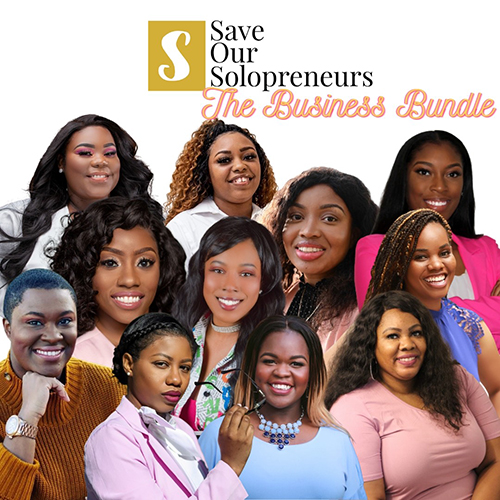 Click here for more information.
Join the Attendee List today by clicking here. 
All images courtesy of The Save A SOLOprenuer's Business Bundle