Blue Kimble may be a fresh face in the world of entertainment but he's no stranger when it comes to being in the spotlight. As a former professional football player, he showed his skills on the field but we soon discovered he had a true talent for acting as well. Kimble currently stars in hit television series such as P-Valley and Ruthless, and of course, has the media and viewers tuning in across the world completely captivated. We caught up with Kimble to discuss his acting roles to date, his transition from NFL to entertainment, and much more.
Tell us about your character, Andrew on BET+'s hit series, Ruthless.
Andrew is an FBI agent who's undercover in a deadly cult. He is willing to do anything in his power to bring the cult down and save all the victims within it. He's a strong man that I can actually relate to a lot myself. One of my favorite characters that Ive been able to portray.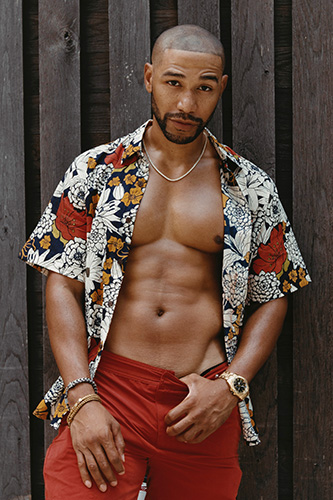 How would you describe your experience working on Starz's P-Valley?
P-Valley is raw. Its real. Its in your face. Its a look not southern culture and strip club culture that you've never seen before. Being from ATL, Im honored to say homage to my southern roots. From the extremely talented cast to the all female production crew, Katori Hall built a masterful team.
What made you want to transition from sports to entertainment?
The transition chose me, you know, you cant play sports forever. After my football career ended, I blessed enough to fall into acting and now it is my life and has become my passion. The same dedication that I had playing sports, I'm able to translate that into acting.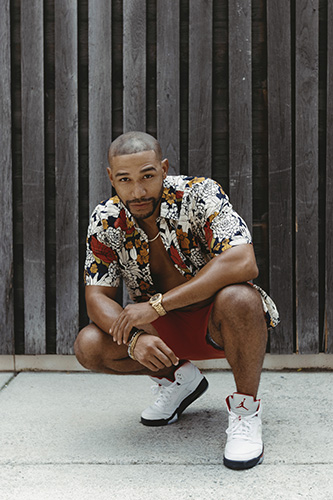 What are you currently working on during quarantine?
I am currently filming the second season of Tyler Perry tv show "Ruthless" as well as season two of "The Oval". Its a blessing to be able to work during these unprecedented times. I take pride into being able to bring entertainment to my fans during this pandemic. Also, be on the lookout for season 3 of Monogamy.
What can we expect to see from you in the future?
I am blessed to have an acting career that I have to be apart of so many tv productions and movies. I am working on a picture deal with my production company. Its very important as a black young man to have a voice in this industry and to be able to control our narrative and be apart of this movement.
For more on Blue Kimble, follow him on Facebook, Instagram, & Twitter.
All images by Banvoa Ettien