When it comes to high profile people, you're nothing if you don't give back to your community. Multi-talented, Dr. Heavenly Kimes is continuously using her platform to help others, while providing jobs and financial help to those in your community. In our exclusive interview with Dr. Heavenly Kimes, she opened up to us about why it's so important to create opportunities for others, the grand opening of her beauty supply store, Heavenly Beauty Supply, and much more!
What inspired Heavenly Beauty Supply?
Wel,l you know, it's actually something that I've always wanted to do. My daughter is into beauty products and spends hundreds of dollars everything week in the beauty supply store. I met my friend Erica Dias from Married to Medicine LA and she has beauty supply stores. I said, 'You know what? This is a business and challenge.' I consider myself a business guru. I can do any business in any industry, so I decided to try it out. I'm passionate about making people beautiful, so that was just the next step. Your teeth, your hair, and makeup!
What can attendees of the grand opening expect?
It's going to be beautiful. Heavenly Beauty Supply is a one-stop shop. We have the hair that ranges from $29 to $900. We have a salon in the back with braiders and stylists, everything! Our grand opening is going to be great. We have models coming, a fashion show, food, giveaways, Big Booty Judy of Kaleidoscope is going to be there. We have Camille Rose and many brands bringing their products, and it's just going to be a good time.
Why do you believe it is so important for Black business owners to create opportunities that will benefit their community and the residents within?
My husband and I firmly believe that when you're blessed, you must bless others. It's our obligation. The community has been good to us, so this is the way we give back. We give back with jobs, we're very involved in the community in giving back. I'm doing a free dental makeover at my office; we just give back in different ways.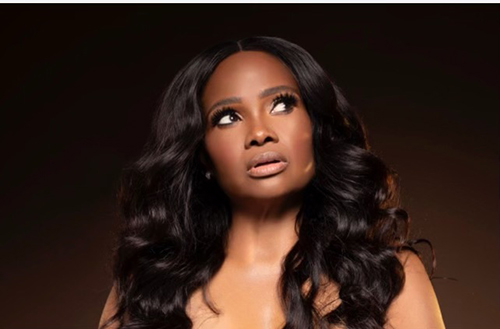 What is next for you in the rest of the year and what do you have planned for 2022?
You know, my first and foremost is going to be dentistry. That's my passion. My passion is to make people beautiful, but if I can get their teeth beautiful and give them a beautiful wig, braids, whatever they want, I want to do it. Like people say, 'If you look good, you feel good.' I'm all about making people look and feel good. Of course, we're opening up season nine of Married to Medicine next year, and of course Heavenly Beauty. I'm doing Dr. Heavenly University – which is mostly for dentists and I'm teaching them how to run successful dental practices. That will be December 10th through 12th. We're going to have 25-30 dentists and dental students and we'll teach them how to do the high-end cosmetic procedures and run a successful dental practice.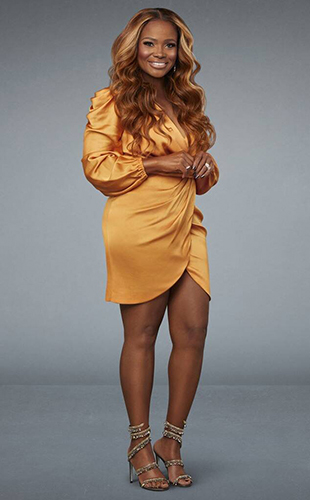 For more on Dr. Heavenly Kimes, follow her on Facebook, Instagram, & Twitter.
All images by Drea Nicole