Get ready because one of our favorite Brazilians stars is headed to late-night television. Lucas Castellani is bringing his charm to the small screen with his new show that is changing the late-night medium. We had the opportunity to sit down with Castellani ahead of the show's premiere to discuss all the details as well as what he's working on now and in 2022!
Tell us about your new talk show!
Yes! I'm very excited about the show. It's coming out December 11th on Fox LA. It's my first introduction to an American audience, so I'm excited to see how everyone will react.
What do you hope each viewer takes away from your show?
You know, every episode is different, yet relatable. Every guest shares their story of overcoming. On each episode, we'll dig deep into their personal lives, and I believe our audience will be able to connect and relate with the guests on the show in some way.
How would you describe the shift in late-night television in the midst of COVID-19?
I guess that the shift brought late-night television to a more realistic space. The fact that there is no audience, there is less people on set. Everything is less fabricated, and it is more real. Everyone can join in from the comfort of their own home. Celebrities and hosts are connecting from home. It turned things into a more real perspective. Before, it was fabricated a bit. There's a production and circles around things. People get to see the real host, their homes, what they wear, and more. People can relate. From what I understand, the ratings went up and people enjoy this version of late-night television more.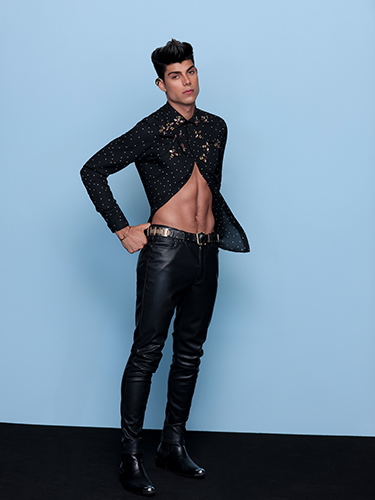 What are you working on now and what can we expect to see from you in 2022?
In 2022, I'll be promoting the show all year-long. I hope that we can work on the second season! I'm working on my charity passion in Africa. I became passionate about the Albino community that lives there. I learned of them recently on my trip to Senegal and I realized that they're often vulnerable to skin exposure, skin cancer, and they don't have access to sunscreen or skincare products. I want to go back in July and I'm raising money to see if I can create an institute to help distribute sunscreen and bring volume to dermatologists to help them.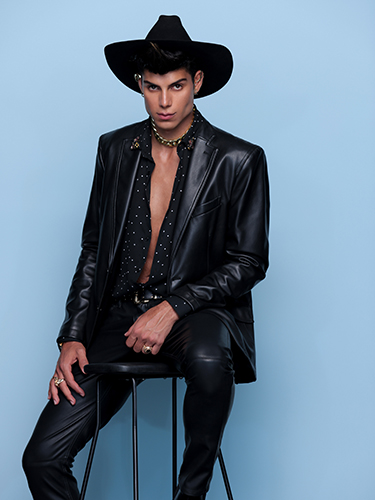 For more on Lucas Castellani, follow him on Instagram & Twitter.
The Castellani Show premieres on December 11th and will air every Saturday on Fox LA KTTV.
All images by Maurizio Montani