Shawntia Lee is a boss millennial who's breaking barriers for college success.  She founded College Thriver, Inc to create higher education opportunities for low income, minority students.  As a leader, her organization is determined to provide educational consulting; training and development; student support; career readiness; essay writing support; and professional development.  As a seasoned veteran in the educational field, Shawntia was determined to assist students in thriving in college by realizing their full potential.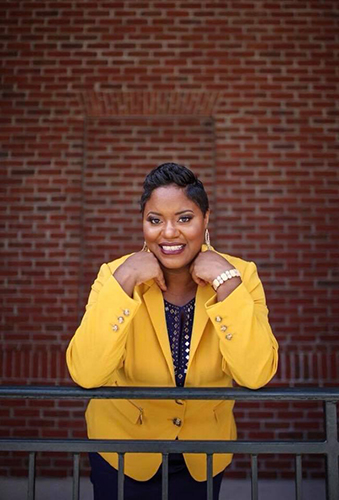 "Without being true to oneself, an individual cannot find their path in life," says Lee.  She is making her mark to help one student at a time.  College graduation isn't just the finish line either.  She empowers her student clients for career readiness and even professional development as they enter the workplace.  
College Thriver, Inc caters to supporting low income, minority students who may not have the resources to apply to college and maintain enrollment.  Lee supports students to enroll into the college of their dreams by taking out the worry of available resources.  Focused programming is her approach to assist students from their first application to graduation day. With graduation dates quickly approaching, Shawntia has three key factors to consider when applying to colleges:
Know the Rates.

Research your intended school's graduation and acceptance rates. You may want to reconsider if the graduation rates are low.

Get Social.

Consider how you can get involved in campus activities (organizations, social clubs, volunteering, etc). Also seek what resources they offer outside of campus.

Weigh your Benefits.

Consider the tuition costs verses the potential earning benefit. Ask yourself: is this tuition worth the career path that I would be pursuing.
Shawntia's passion and drive is combined with over 15 years of professional experience.  She is truly a trailblazer in higher education.  To connect with College Thriver, Inc please click here or send an email to admissions@collegethriver.org. 
All images courtesy of Shawntia Lee