Coffee is a vibe that most of us enjoy to simply start our day. Some people also enjoy it while vibing to music, their workflow or when creating. Tio and Kenzel Fallen have created the perfect coffee blend that can accompany any lifestyle, routine or atmosphere. The Houston, Texas married couple are the brand owners of Three Keys Coffee. Their specialty blends are warming up our lives in major ways with their new vibe. Here's what they shared about their brand, love of jazz and art; and how they balance it all: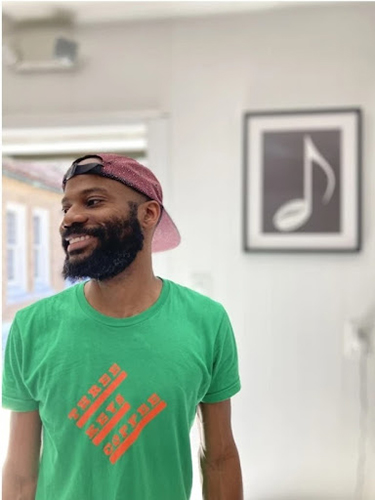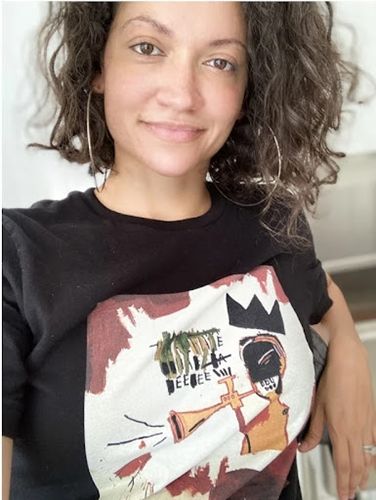 What's the inspiration behind starting your coffee brand?
Three Keys Coffee takes its inspiration from Jazz, deriving its name from the valves of the trumpet—an instrument of simplicity that uses just three keys to produce notes across a creative and complex range of tonal outputs. The company's co-founder, Tio Fallen, played the trumpet for over 15 years including for the renowned FAMU Marching 100. Coffee became a passion for both Tio and his wife/co-founder, Kenzel, after traveling to coffee-producing regions and exploring the art of home-roasting. Tio has a professional background in mechanical engineering so he was intrigued by the science of roasting but also drawn to the art of creating coffee, reminiscent of the artistic freedom and creativity of creating music.
How does your brand merge jazz, art and ingenuity into one?
We like to quip that if Dizzy Gillespie, Jean-Michel Basquiat, and Elijah "The Real" McCoy roasted coffee, it would taste like Three Keys. What that means to us is celebrating passion, creativity, and excellence in our coffee. We offer top-quality, masterfully-roasted coffee, in vibrant, artfully designed packaging, with curated Spotify playlists to match each roast.
Tell us what a roastery is and how your coffee brewing process differs from mainstream brands?
Many people may be familiar with coffeeshops and cafes that offer brewed beverages such as lattes, cappuccinos, or iced coffees. Most of the shops or mainstream coffee companies do not roast their own coffee but rather must source their coffee beans from roasteries such as ours. Coffee beans are actually the seeds of the cherries from the coffee plant. These cherries are picked and then processed in a variety of ways to reveal the seed, or bean as we tend to call it. From there it's a raw, very hard seed which must be cooked or roasted in a machine similar to an oven that softens the seed and brings out the classic roasted flavors we love from coffee. We roast on a hand-built cast-iron machine that was imported from one of the top manufacturers in the world, a Giesen roaster from the Netherlands. This machine brings out uniquely robust, smooth, and exceptional flavors in the coffee. Our Giesen also has proprietary technology that allows us to repeat a roast profile, essentially so we can replicate each roast and ensure we get consistently great flavors from every batch. Our founder, Tio, is our head roaster and comes from a mechanical engineering background so his experience with heat transfer and thermodynamics has been critical to learning the science and art of roasting and ensuring we offer a supreme product. Lastly our coffee has won numerous coffee awards and has been highly rated in blind-tastings and global coffee competitions. So all of these factors separate Three Keys' roasted coffee products from typical coffee brands you may find elsewhere.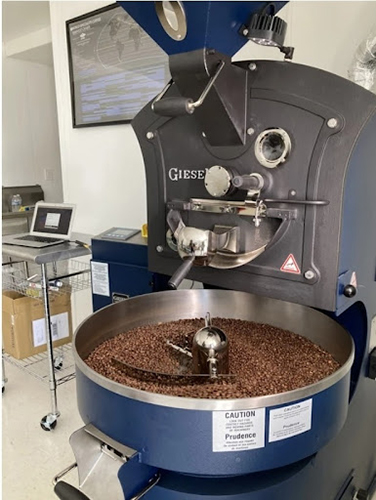 The Three Keys Coffee brand is a specialty within their industry. They aren't just making coffee, they are curating art. Their art in coffee form is blending style, culture and community together for all to enjoy. Shop their specialty blend today by visiting https://threekeyscoffee.com/.  Follow their brand on Instagram as @threekeyscoffee to see how their blend is pouring into the lives of others.
Writer C. Scott is an authorpreneur, mom, and social worker who can be reached online as @curls_coils. 
All images provided by Three Keys Coffee