The saying goes, "The best meals come from the south" and we've rounded up the best person to back us up on that saying. At an early age, Bria fell in love with cooking and being with her loved ones in the kitchen. With all that being said, it's no surprise that she learned all the tips and tricks there is to know about throwing down in the kitchen. With her love for food and the courage to try foods from all over the globe, Bria Riley created Bria's Kitchen – a hub where she shares her favorite recipes, her honest thoughts on new dishes, and much more. In my exclusive interview with Bria, she dished on traveling the world and trying out new food, her all-time favorite meal, and much more.
What inspired the creation of Bria's Kitchen?
Cooking has always been therapeutic for me. During college I would cook everyday rather than have an on-campus meal plan. My friends were always fascinated and asking me to cook for them, which I loved. One of my line sisters told me every chance she could that I needed to make a food page rather than posting my food on my personal IG page. I finally followed her advice in December of 2019 and started Bria's Kitchen. Since then I've expanded to YouTube. I want to share the joy cooking brings me with others while being connected with my culture and ancestors.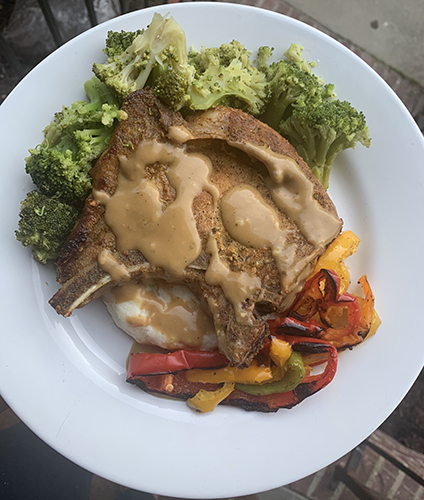 When did you begin to notice your love for food?
Growing up my mother cooked every day and I always found myself in the kitchen. I would spend summers with my grandparents and learn about our Geechee culture through food and their stories. I would sit in the kitchen with them and learn how to make all of the foods I still love today. My love for food certainly came as a child and has blossomed since then. Soul food is a cornerstone of Geechee and African American culture so loving food is natural to me.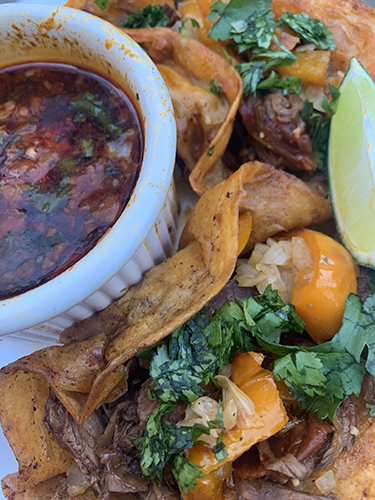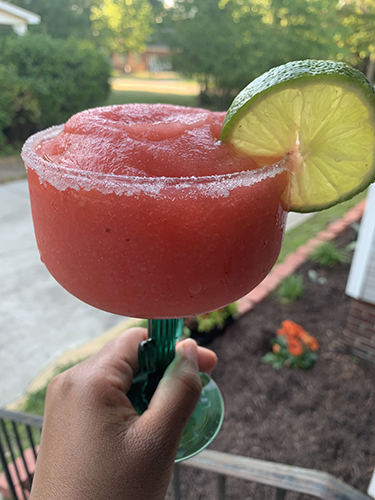 You've traveled to many places and explored the different types of food in the world. Could you tell us about a place that surprised you when it came to the food scene?
I visited Taiwan for the 2020 New Year (thankfully before COVID-19 closed everyone's borders). During my research I found great reviews about Taiwanese food and my best friend who lived there said I would be amazed! And I was! Every day was a culinary adventure. The traditional Taiwanese Beef Noodle Soup is amazing! I found one the most awarded restaurants online, took two trains, got lost, and waited in line but it was all worth it. Walking through the night markets and stopping at every cart to try all of the street food is an experience everyone should have. I loved every moment of trying new foods. I appreciate culinary experiences within cultures. Everyone should try Mango Snowflake Ice with Taro Balls, a have a picture on my IG and you will be amazed!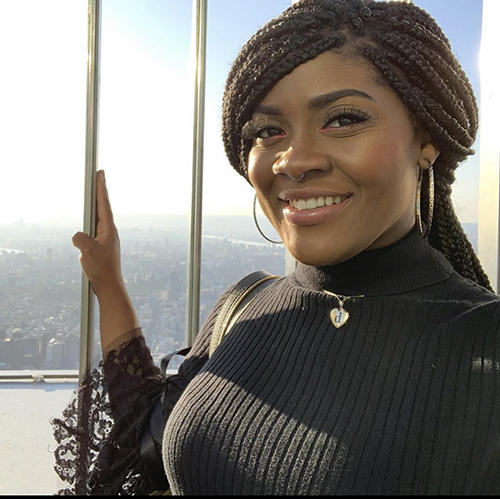 If you could eat one meal and not get tired of it, what would it be and why?
This is such a good question! I had to think for a few minutes. I narrowed my choices to chicken noodle soup, a seafood boil with blue crabs, or turkey wings. Blue crabs take the cake. They have such a unique flavor that reminds me of home, South Carolina, and my roots. Seafood boils have always been a gathering piece for my family as we stand around for hours, talk, and eat. During my childhood I fell in love with seafood and never turned back! Plus, I had to choose the meal with the most food involved! We have blue crabs, shrimp, corn, potatoes, sausage, eggs, and anything else we might want to add. Any other choice would have been unacceptable, haha!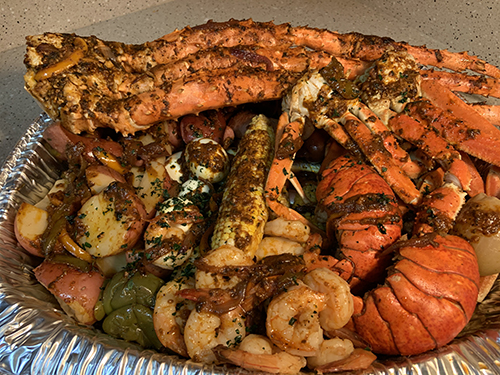 What are you hoping to accomplish with Bria's Kitchen?
Cooking is a passion for me. I have always wanted to translate my love for food and cooking into owning a restaurant. Within the next six years I will own a restaurant and lounge where I will create a unique culinary experience for every guest. Until then, I hope to grow Bria's Kitchen on IG and YouTube to gain followers, exposure, and hopefully publish a cookbook. Please be sure to follow me on IG @briaskitchen and subscribe to my YouTube channel.
For more on Bria's Kitchen, follow her on Instagram & YouTube now!
All images courtesy of Bria Riley