North Carolina native Mrs. LaTruth is everything she embodies to be on her social media. As an influencer with over 1.2 million on Facebook, the now Georgia-resident is known for her ability to empower women around the world. She is also the owner of Klassy Queens – a premiere line of wigs, and a one-of-a-kind dance studio and clothing boutique! We caught up with the influencer to discuss all things self-love, it's importance, and much more in our exclusive interview with her.
How do you juggle life as a mother, published author, and entrepreneur?
(Sighs) Well, it's a lot of compromising so I ensure that I make time for the children, the business life, and of course the hubby life. (Laughs). I try to split it up in my days.
What inspired the creation of Klassy Queens?
Klassy Queens was inspired by my mom. She had brain and bone cancer and began to lose her hair. She started to not feel beautiful so I began looking ways that we could make her hair grow back or ways to make it feel beautiful again. We discovered wigs and ever since then, I wanted to make women feel beautiful, whether it's through wigs or bundles. Everyone loves extensions so my mom is the one that inspired me to start Klassy Queens.
Tell us about your one-of-a-kind dance studio and clothing store, Mrs. LaTruth Boutique & Dance Studio?
At first, I was looking to just do a boutique. I came across this dance studio that was so huge! I was like, 'You know what? I've never heard of a boutique and dance studio combined.' I thought it was so different and unique. I simply wanted to be different from everyone else, so I just did it! I was inspired the same day that I saw the space. It was big enough to be both a dance studio and boutique, so I figured, let's do it!
Can you give us insight into The Self Love Is The Best Love Empowerment Journal?
On my platform, I'm always talking to women about self-love and trying to uplift them by empowering them. As I began my journey of doing that constantly, my fans mentioned me writing a book. I never thought about it but if I'm not going live every day and interacting with others, I want to give them something to look back at. I wanted to help people grow. It's like a workbook that will help people grow and make self-love a topic again. I feel like self-love has been a trend, but I want it to be back in our homes. We should teach our children self-love because that's where they learn it from, from us. A lot of women that I've come across, do not know anything about self-love. This journal was made to help the youth and older women as well more about self-love and their worth.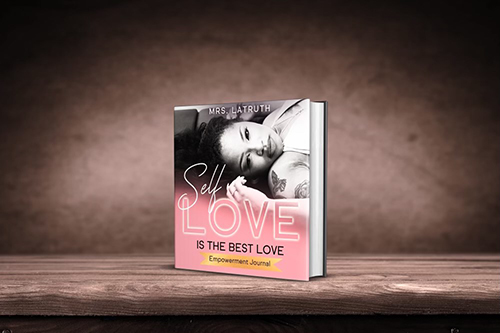 What are you currently working on and what can we expect to see from you in 2021?
I'm currently working on my children's book, which will be released in January. It's made for children ages six to 12. I feel like they need to know about self-love as well. It's kind of like a workbook for them that allows them to express themselves. In 2021, I am opening my store and boutique, and going on my book tour starting March 2021.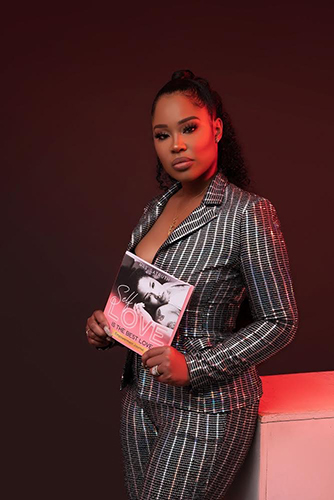 For more on Mrs. LaTruth, click here.
Follow Mrs. LaTruth on Instagram.
All images by Jay. Lenard