Close your eyes and imagine the aroma of rich chocolate floating heavily in the air tempting your sweet tooth. Can you smell it? Can you taste it? In this Sheen Magazine exclusive, we sat down with Ilaria Mastrovito of Venchi to learn more about the iconic company that was founded in 1878 by a 16-year-old with a passion for chocolate. Over the last 142 years, Venchi has served the most decadent chocolates and gelatos to customers around the world. Today, Venchi is proudly established in 70 countries with over 125 iconic boutiques where the mission is simple: to bring customers happiness through chocolate and to share an authentic Italian experience. It's a sweet mission and we're thrilled to share it with you in this Sheen exclusive! 
Tell us more about Venchi.
Venchi's story began over a century ago in 1878 with Silviano Venchi, a 16-year-old from Turin who loved chocolate so much that he spent his entire savings on two bronze cauldrons. Living in his first apartment, a small space on Via degli Artisti in Borgo Vaniglia, Turin, Silviano began to experiment with chocolate. His experiments were so successful that, after a few years, he developed Nougatine, a sweet with Piedmont Hazelnuts chopped, caramelized, and coated in extra dark chocolate. From there, he founded Venchi Spa, which was named "the most elegant chocolate boutique in Piedmont" and earned Silviano the title as "Purveyor to the Royal Household."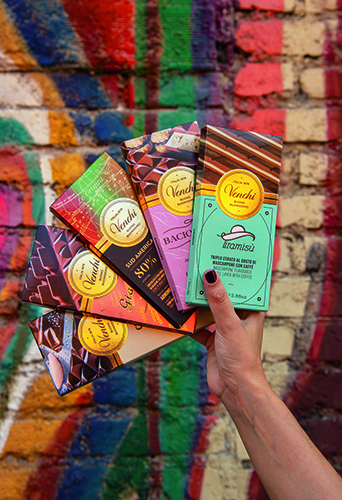 Today, the royal coat of arms is gone from the packaging but the passion, meticulous care, and courage to experiment remain. This courage to experiment inspired the birth of our imaginatively named chocolates—Chocaviar, Truffles, Gianduiotti, Cremini, Suprema spread, Gelato, and Gourmet eggs. All delicious, healthy, natural, and made with the best ingredients and the best intentions—to always look on the bright side.
With such a rich history, Venchi is an internationally recognized brand and boasts over 350 chocolate recipes and 90 gelato flavors. We're found in over 70 countries and leading cities like London, Hong Kong, Dubai, and New York where we have the largest chocolate waterfall in history. On our journey to international expansion, we also landed in Berlin, Shanghai, and Tokyo in the name of beauty, joy, and conviviality to transform our "Made it Italy" brand into "Experienced like in Italy" with over 125 shops worldwide.
Why chocolate?
Chocolate makes everyone happy. Our chocolate is designed for moments of joy and moments of peace, celebration, fun, and love. That's why, alongside featuring the best ingredients, we never forget to add generosity, art, unpredictability, family, friendship, exuberance, warmth, and everything that makes Italy, Italy. We also include that unapologetic curiosity that leads us to make mistakes and discover new flavors and taste combinations that continue to amaze those who always expect something original.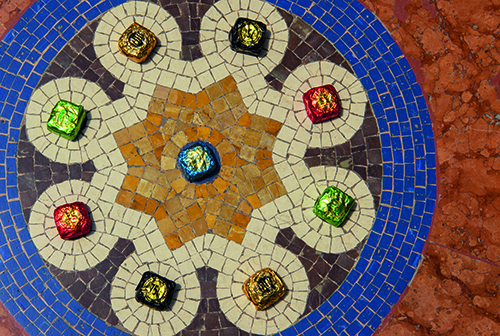 What is the art of making chocolate?
We are from Piedmont and the art of chocolate, just like our hazelnuts and meticulous care, is part of our DNA. We love things that make us feel good and pursue this principle starting with our search for the best cocoa. All our chocolate recipes are based on the "Buono Buonissimo" rule—100% natural ingredients, less sugar, no artificial ingredients—and are gluten-free and palm oil-free. Not to mention, we also have an increasing number of vegan recipes.
Tell us about how your business impacts the nation.
Our mission is to bring the taste of the Italian Allegria to the world, creating everyday moments of sharing and celebration with our chocolate and gelato. Venchi is about art, color, creativity, passion, innovation, and quality. In our boutiques around the world, people enjoy a true Italian experience. We talk to our customers about the Italian values of conviviality and joy. We show all the colors of our country through selected ingredients and the design of our iconic boutiques.
How do you use your expertise to influence others in the fashion industry?
Our customers seek moments of daily pleasure; they search for beauty, quality, and attention to detail. Gelato is a timeless accessory and chocolate is the perfect guilty pleasure. We recently presented our fall novelties collection at the Ready to Taste Fashion Show that you can watch here.
What are some of your greatest accomplishments?
In 2007, we launched Venchi Gelato and our first Chocogelateria in Rome where we make our inimitable gelato fresh every day using only natural and carefully selected ingredients. We are now in 70 countries with over 125 boutiques. Last year, we opened a boutique in the luxurious Ginza district of Tokyo, and we are about to land in Indonesia. In December, we'll open a new boutique in New York City in Columbus Circle. 
What advice would you give someone who wants to mirror your success?
Be curious and have fun! Chocolate and gelato allow you to experiment, create, and start new projects. This takes a lot of imagination, so we encourage you to read a lot and allow yourself to be inspired by lifestyle, fashion, food, and art trends.
What sense of purpose have you drawn from your culture and community?
At Venchi, we are motivated by our values of ambition, energy, and pleasure. Everyone can express their opinions and offer innovative ideas. Our goal is to bring little moments of everyday happiness to our customers. Our reward is to see the smiles of people who enjoy our gelato even in the winter or the surprise look on a loyal customer's face when they taste one of our new chocolates.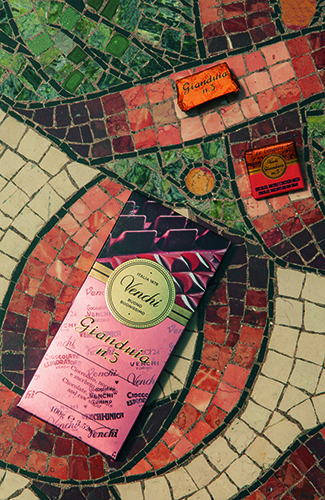 What's next for Venchi?
We are opening a new Chocogelateria in Manhattan this December and more stores in 2021, expanding our assortment on Amazon, looking to partner with another big e-tailer and will continue our sweet journey abroad in Asia.
Where can we find you?
Visit us at our New York City boutique at Venchi Union Square, 861 Broadway.
Website: us.venchi.com
Instagram: @venchi_usa
Instagram: @venchi1878
Facebook: @venchichocolate