There's nothing better than walking into a home that has a beautiful aroma. The scent is enjoyable and gives you a sense of calm. The peaceful atmosphere is pleasurable for any home or office. Shayla of Defined Elegance has curated a luxury candle and home accessory line to bring back that sense of comfort for your home needs. Her Maryland based small business was crafted due to her love for home essentials and to also bring about generational wealth in her family.
Her luxury line has a purpose. She doesn't just own a business. She was a candle connoisseur before creating her own line of candles on her own terms. She's also blazing a path of self-sufficiency and generational wealth that many overlook while planning their business moves. Here's what she shared about her vision, luxury product line and plans for the future:
What inspired your luxury home essential brand? 
I started the company 4 years ago as a hobby/side hustle to make extra money to start saving for my family's first house. One day I sat down and realized how much money I was spending at the high end candle stores such as Bath & Body Works, TJ Maxx, Ross, etc. I started to think of a way I can safely make candles that smell just as good without all of the harmful toxins. I stepped out on faith and here we are.
How can candles support self-care needs?
To me candles are the most inexpensive ways to practice self-care. Scents are known to have a positive effect on one's mood, stress reduction, sleep enhancement, self-confidence, and physical/cognitive performance. I truly enjoy lighting a candle before meditating, reading a book, taking a bath/shower, yoga, or simply while cleaning my home. It sets the tone and vibe everytime.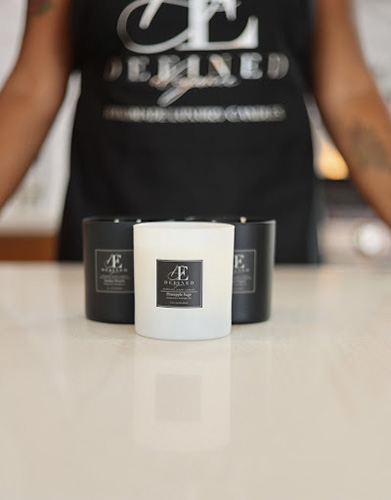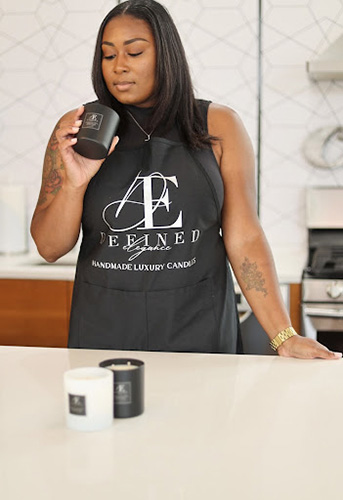 Tell us about your new robe line. 
Our Silk Kimono robes are the perfect addition to a perfect relaxing evening. If you're someone that likes to switch it up, this is for you! This robe possesses the amazingly soft and breathable mulberry silk that will accompany you as you sleep for the night or lounge around to wind down for the day. Either way, you are covered in luxury.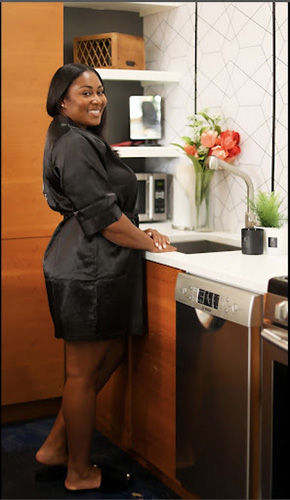 How do you balance the day to day grind of entrepreneurship and wellness?
"I'm a firm believer that if you want something bad enough you will make it happen. I established a routine. I prioritize my life and started to plan my weeks according to my priorities. I take my free time during the week which is usually before work, lunch time, after work, and weekends; and dedicate that time to my business."
How can people connect with you?
People can connect with me via Facebook, Instagram, Twitter, and website.
Shayla's classy brand is a home essential fixture that we should all become familiar with. Her luxury products are great to spread freely within your homes, offices and even for the holiday season. Connect with her brand for their current offerings and upcoming holiday specials to give the gift of luxury.
Writer C. Scott is a mom, authorpreneur, social worker and lover of all things literary related. Follow her online as @curls_coils.
All images by A.Marie Photography.