Business mogul and philanthropist Lalanii Wilson-Jones is a woman who has clearly had numerous amounts of success stories to tell but when it all boils down to it, the founder and most recently author is simply dedicated to helping others in general. Admired by many across the nation, including us, we wanted to catch up with her to discuss her latest project with Treavion Davenport titled Sugar Mama: A Keilanii Jennings Saga.
What inspired you to become an author/business mogul?
Adding author to my portfolio was a natural evolution in my business scheme.  I have always wanted to write a novel and the opportunity to co-author "Sugar Mama" came at the right time in my life as the novel is loosely based on real-life experiences and warranted being told.
At my core, I love business!  I am a natural serial entrepreneur and I love service businesses, logistics, and systems.  Every industry is unique, and every organization is different.  I love the challenge of putting all of the pieces of the puzzle together to make everything come together for the finished product.
You've recently teamed up with strategist/author, Treavion Davenport for a collaboration called Sugar Mama: A Keilanii Jennings Saga. Tell us about it. 
The collaboration was a three-year project that went through countless hours of recordings and real-life events that had to be translated into a fictional body of work.  There were numerous times that I was uncertain as to whether or not the final product would be delivered because the saga continued to drag out.  The storyline contained numerous sensational elements that had to be tenderly curated for the final manuscript.  The project was frequently mentally and physically exhausting but well worth it.
What makes this novel stand out amongst the rest?
This project deals with a narcissistic male gold-digger and explores his interactions with his wife.  Seldom do women discuss how they are used and/or duped by men for material gains.  The novel goes into depth regarding the main characters' exploitation by her spouse that she had blinders on due to her pursuing her career.  
While Keilanii Jennings is a mogul in the making and pursuing her bag, the concept of being a sugar mama is not unique to people of means.  A sugar mama can be someone who has benefits i.e. section 8 and food stamps or a vehicle to drive and they are being manipulated and used by a man who stays rent-free, eats food off of her vouchers and drops her off at work in her car while he has a stress free day.
Out of embarrassment and shame, women frequently do not want to talk about being used, scammed, and exploited under the guise of love.  However, this is a subject matter that needs to be discussed so that people can find their way to true love and happiness.
I was thrilled to see "Black-ish" star, Jenifer Lewis tell her story of exploitation from an LA Fitness worker who was a fraud.  Ms. Lewis sued and won a $13,000.00 settlement against LA Fitness for not properly vetting their employee.  In addition, she filed suit against the perpetrator for her $50,000.00.  These stories need to be told to stop usurious personalities from lurking.
Is there anything else you're currently working on?
Fortunately, I stay working on something.  This was my debut year for my Ultimate Daddy Daughter full-fledged event at Disney World Father's Day weekend!  Unfortunately, due to COVID-19, we had to cancel our celebrity event.  In an effort to keep the event alive and the theme of the event relevant, we are working on a virtual event to celebrate dads and daughters all over the world.  I'm so excited about this project that is near and dear to my heart.
What can we expect to see from you in the future?
You can expect to see my virtual presence increased across all of my platforms.  I am evolving into the virtual world for all business matters and that includes finding ways to stay relevant in the virtual world.  
I am doing virtual book club parties and virtual events for "Sugar Mama" live on social media.  I am still very new to this, but I am enjoying the journey!
With my childcare centers, Briar Patch Learning Center and Stepping Stones Early Child Development Center, Inc., we are ramping up plans to do virtual storytelling and virtual "lunch with your teacher" for kids that cannot make it to the center.  We are also planning to create a You-Tube channel to provide educational content.
With my home health care businesses, Altruist Home Health Care and Tender Hands Home Health Care, we have rolled out virtual visits to clients, including skilled nursing and other skilled professional health services, to continue full-service client care.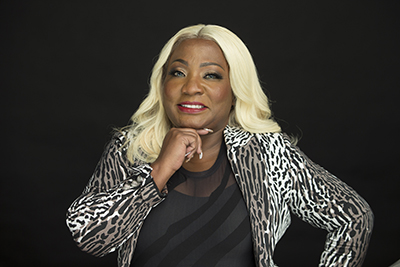 For more on Lalanii Wilson Jones, click here.
Follow her on Instagram today!
Photos courtesy of Lalanii Wilson-Jones