While in preparation to host the third annual Black Spa Expo in Memphis TN, Candace Holyfield-Parker "The Six Figure Spa Chick" is also determined to create 500 new six-figure spa earners nationally.
The only black spa expo internationally is in its third year this September. The Black Expo by Candace "The Six Figure Spa Chick" Holyfield-Parker will be held this year in Candace's hometown of Memphis, TN, September 17-19. Candace is excited to bring talent across the industry under one roof for a fire-packed weekend.
Candace has made ripples across the spa and beauty industry by showing technology and innovative ways to utilize Groupon to make six figures in one year within your business. Candace caught the attention of some of the top media outlets internationally.
Candace, tell us a bit about the Black Spa Expo?
The Spa Queen Expo is a weekend designed to help African American spa practitioners expand their businesses. It's an annual event conducted in September to teach spa entrepreneurs how to develop and enhance their established companies while also building riches. This is the third year, and it's bigger and more powerful than the previous two. Every year, we award a $5,000 company grant and sponsor hundreds of attendees.
Why are you focused solely on "African Americans" within your business?
I'm focused on African American spa professionals to stand in the gap for lack of education, recognition, and community for Black spa owners.
What can one expect to learn at this year's expo?
This year guests can expect to learn business credit, how to become their own bank, how to build their own community, how to diversify their income portfolio with trucking plus Airbnb, and of course how to increase revenue within the spa business. We also have a full day of skill set learning such as micro balding, vaginal rejuvenation, body contouring and much more. This year we included how to start your own beauty school, start a recovery house, start your own salon suite business, and weight loss clinic. Every year we have a chemist on site so guests can create their own skin care formulas. This year we even have a life coach to pour into guest. We are flying in top experts from each industry to ensure our guests get the best education such as Bella body Studio, Cota Skin, The groom room men spa, Précis Screening, Revenge Body Bar, Queendom Aesthetics, Evita J Esthetics, Philly Time Out Spa, Esthi Queen, Queen of Body Sculpting, Supreme Body Studio, Marketing by Monrae, Dream Body Studio, The Biz Lawyer, Jchic lifestyle, The couture Esthetics, Amour Body, Nurse Sonya Ceo, Reset wellness bar, Everyone's Favorite Nurse, Northern Tech, Dior Lucas, Sovereignty Beauty, Refined Beginnings, The Beauty Account, Her Secret Vault, and Dynasty Hamilton.
Candace, you currently live in HOTLANTA, what did you choose to host this year's conference in Memphis TN?
I chose to host year number 3 in my hometown Memphis, Tn because it's not a lot of events there for business owners. I'm also powering a free entrepreneur conference for my hometown the next day following my paid spa expo event due to people not being able to afford the ticket. Education is needed in Memphis, TN.
Tell us about your spa tribe? What is that all about?
The spa boss tribe® is my pride and joy. It's our community support group for spa professionals after attending an event. We host free weekly training to ensure all tribe members are comprehending the information. 
Earlier this year, we saw that you OFFICIALLY RETIRED, but you seem to be going full speed ahead, can you explain your retirement?
I retired from the coaching business in March of 2021. It was very stressful and time consuming. I would take on all my clients personal and business problems which caused me high stress. It wasn't worth my peace, so I decided to retire from coaching. Now I focus on the Black Spa Expo and Black Spa Awards. I have an amazing team of coaches Kelita Kellman and Chanelle Washington to help our tribe members.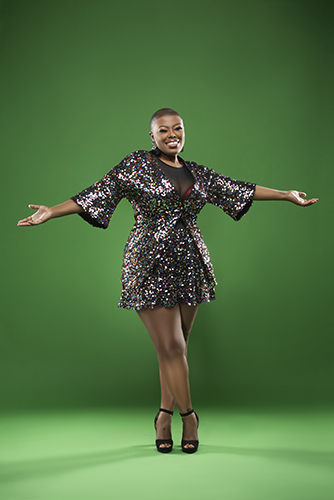 Earlier this year, we saw that you OFFICIALLY RETIRED, but you seem to be going full speed ahead, can you explain your retirement?
My top 3 elements of success are community service work, peace of mind and freedom. 
All images by ADJ Media