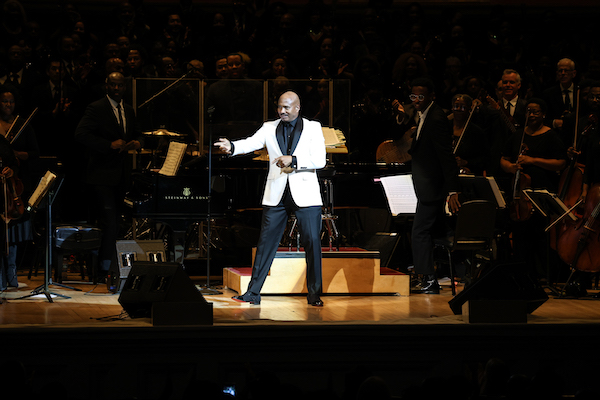 On Saturday, December 10th at Carnegie Hall – A Night of Inspiration with the acclaimed producer, composer, and music director Ray Chew along with his wife as his co-producer and business partner, Vivian Scott Chew. The all-star lineup including including Regina Belle, Shirley Caesar, Erica Campbell, Jekalyn Carr, Olen Cesari, Anthony Hamilton, MAJOR., Donald Lawrence, Cantor Azi Schwartz, Tye Tribbett, and Bishop Hezekiah Walker.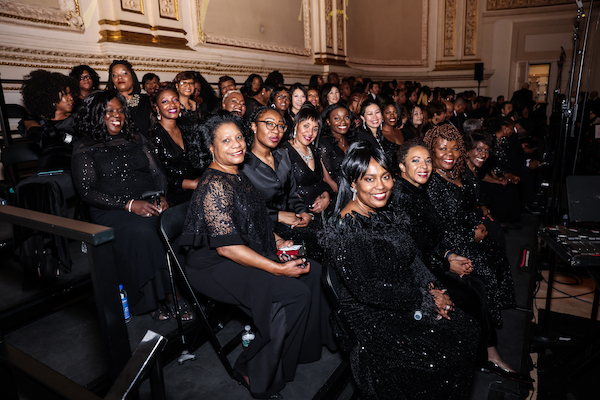 The performances were accompanied by a 64-piece orchestra and 150-multicultural choir – there was a special tribute for Richard Smallwood.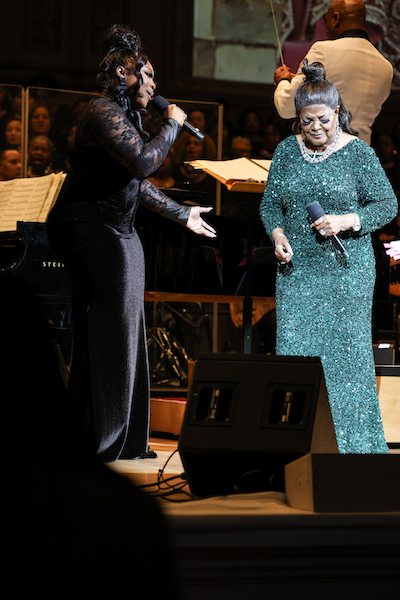 Sherri Shepherd was also special guest.
"We recognize what a magnificent blessing it is to be chosen to inspire others through the arts," said Ray and Vivian Chew. "Due to the pandemic, it has been four years since we have been able to offer this command performance of A Night of Inspiration. After such a trying time, we are truly excited to bring us all together to celebrate in the spirit of unity."
This rewarding collaboration between Carnegie Hall and Ray and Vivian Chew began in 2009. It started when Ray served as the musical director for the Hall's festival, Honor!
Images by Alston Media Group
About Ray Chew
Music Director, Producer, and Composer Ray Chew's work can be found across multiple networks in various TV offerings, both in front of the camera and behind the scenes. His mark across the TV landscape can also be found on various NBC Specials including the Macy's Annual Fireworks display, the Annual Macy's Thanksgiving Day Parade, The Rockefeller Christmas Tree Lighting and a special supporting Broadway Cares – One Night Only: The Best of Broadway. Chew recently returned to the Dancing with the Stars ballroom as Music Director for his 15th straight season, the hit show now airs on its new home at Disney +.
Chew's live performances at the helm of award-winning musical events with the world's most popular artists including Rihanna, Carrie Underwood, Pharrell Williams, Justin Bieber, Aretha Franklin, Lenny Kravitz, Pitbull, Queen Latifah, James Taylor, Pastor Shirley Caesar, Jennifer Hudson, and Quincy Jones will live forever through YouTube and multiple streaming services.
Chew's tenure as music director for series network television started in the 90's with the longest running show in syndication – It's Showtime at the Apollo (NBC). Other series include Singing Bee (NBC), Sunday Best (BET), Rising Star (ABC), American Idol (FOX), and I Can See Your Voice (FOX).
Chew's music direction is sought after for prestigious music specials and historic landmark events including the annual the 65th Primetime Emmy Awards, the Grammy Awards Premiere Ceremony, the 2008 Democratic National Convention, The President's Inaugural Neighborhood Ball, the 44th Annual NAACP Image Awards, Miss Universe, Miss USA, Miss America and the BET Awards.
Chew's work with orchestras as a conductor and a composer has carried him to prestigious venues all over the world. From the Hollywood Bowl in L.A. to the Nobel Peace Prize broadcast in Norway to Carnegie Hall and Lincoln Center in New York.