"Yeah, this one right here goes out to all the baby's mamas, mamas, Mamas, mamas, baby mamas, mamas."- André 3000
Sheen Magazine was on the Scene for a celebration of music industry mama's aka Moms in Music – an organization founded by Britney King Brock and created to, "Empower, support and advocate for women in music who are mothers, in mothering roles, or on the journey to motherhood."
Moms in Music has officially launched what will be an annual celebration of one of the most magical facets of being a woman that while previously, was often shunned, is now being massively being shined on. Hosted by the entertainment Law Firm of Lawson McKinley and the Mezzo Agency—a team that is heavily intentional about ensuring that songwriters are getting paid in the industry, especially legislatively.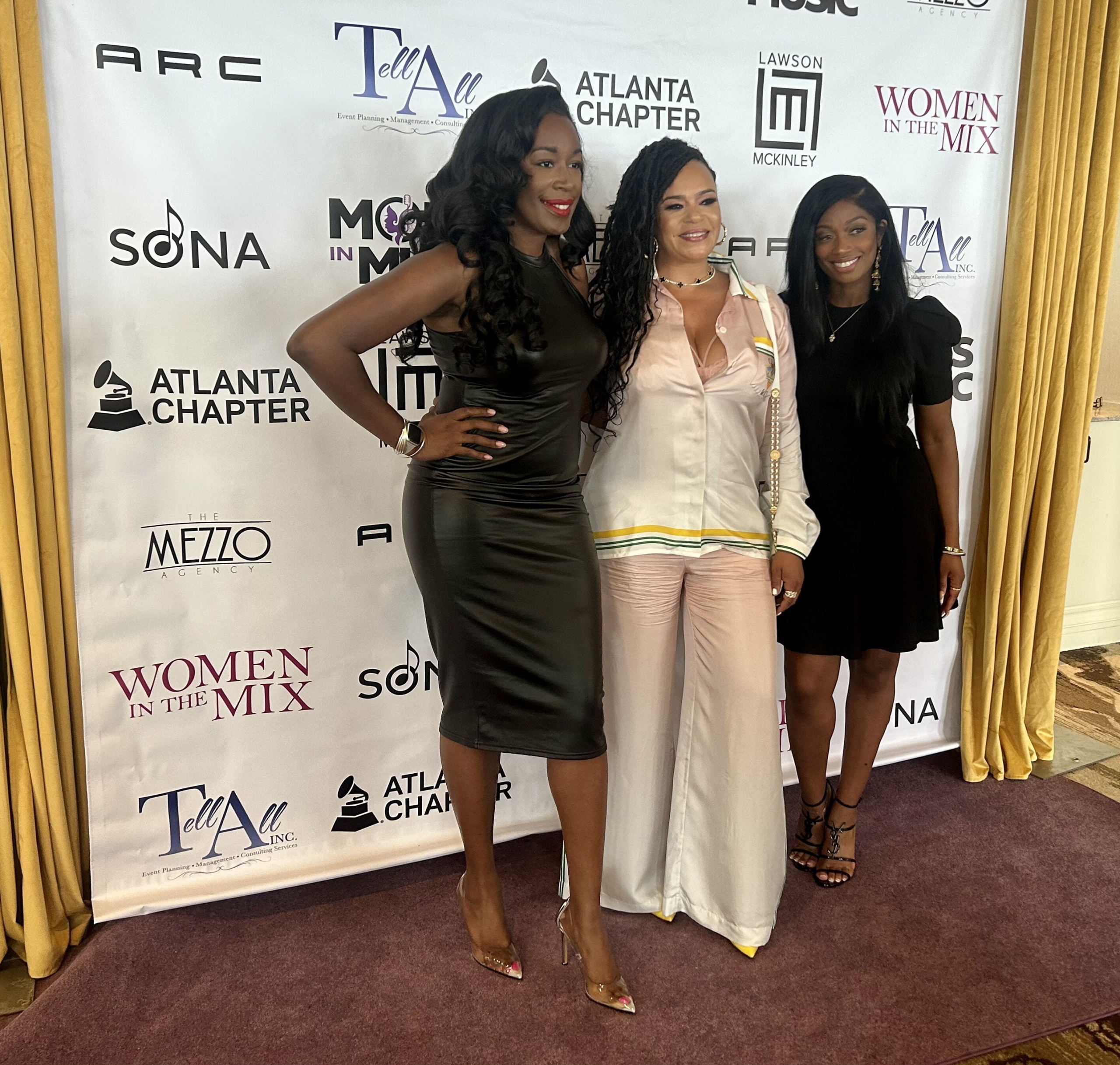 A few of this year's mama honorees were the incomparable, iconic, and Mama of four—Faith Evans. Sheen spoke with Faith who says, that while she hears the fans call for more music and tours, the Grammy award winning vocalist explained that even before merging into the industry, she was always about ensuring that her home and children were solid, and popping out to sing for the people comes after that. In honor of Faith's son Ryder, she developed Ryders Room Inc.—a foundation that advocates for children with autism.
Moms in Music also recognized Dionne Farris—the original soul rocker, singer, songwriter, producer, and Mother of rapper, Baby Tate. Dionne Farris shared her experience of sifting through her priorities and choosing to sacrifice the fame and immersing in the industry mix to allow her daughter to be her number one focus. Jamaica Craft—Maman of one, legendary choreographer and creative savant for some of our favorite mothers, such as musical icon, Ciara and for TV shows such as, P-Valley, was honored as well.
Darlene McCoy mentioned that while the sacrifice and balance of being a mom in an evolving industry is a lot, it gives an artist the opportunity to see their offspring carry on the legacy of that which their predecessor opened the door for. "The beauty is, wherever you sow is where you'll reap."
For more on Faith Evans' Ryders Room Inc., head to social media and visit @rydersroominc @therealfaitheveans
Stay tapped in with these iconic Moms in Music on IG at @idionnefarris, @jamaicacraft, @darlenemccoy
Be on the lookout for next year's Moms in Music Brunch by following @wearemomsinmusic on social media and www.momsinmusic.org
Photography/Videography: Jamall Rashad