We know and love Chris Blue when we were first introduced to him in season 12 of The Voice. The singer ended up taking home the winning trophy and since then, he has not slowed down. Recently, Blue released his new single, "Back 2 The Future," ahead of his highly anticipated upcoming EP titled, The Chris Blue Project. We caught up with him to discuss the details of his new single, the upcoming EP, and much more!
Tell us about your new single, "Back 2 The Future."
Back to the future is a dear song to me because it is what I stand for and the reason why I do music in the first place. My whole purpose and mission is to be LIGHT and GLUE. My assignment is to light up the dark rooms and bring people together who wouldn't normally come together in those rooms and music is the platform and the gift that I used to do that.
And to be honest with you what's so crazy about this song is I didn't plan on releasing it in 2020. My goal was to start releasing music in 2021 because it's been such a crazy year but, if you listen carefully, you'll hear there's a lyric in the song that says, "I've been dreaming of Wakanda but, I still got brothers with no water." That line is in reference to the global hit movie The Black Panther which stared Chadwick Bozeman. The very next day after I wrote this song, I found out Chadwick had passed away and I took that as a sign that no matter what, I should release this song and I should do it right now. It sounds crazy but it's as if he was speaking to me. 
Congratulations on your win on NBC's The Voice. Do you mind sharing your overall experience?
My overall experience was beyond words. Every person I met, every friendship I gained, everything I learned about myself is something that I will forever owe to The Show. It was a hard road. I started from the bottom. I mean the very bottom. In fact, it was my very first time ever doing anything as an artist so to be honest with you I wasn't prepared for it. If I knew then what I know now I know, things would be so much more different in my life and in my career. So, I wish I was in a better mental state but, the audience that was reached and every life that was changed through watching me on the show was all worth it!! I wish I could do it again!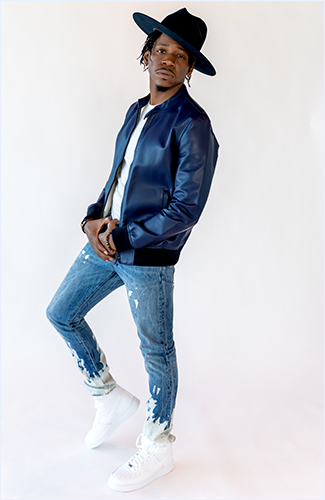 What can we expect from your upcoming EP, The Chris Blue Project?
You can expect an escape from reality. Expect something different from me sonics wise. Lyrically I've grown and so I wanted to reflect on the many relationships I've formed and those that have come and gone in my life. If you remember me from the voice you remember I did a lot of soulful/classic style songs and as much as I love them and will forever be grateful for the impact that classic artists have made on my life there's so much more to me than what people saw on that show and The Chris Blue project is the first installment of unleashing who I really am in every form!
What can we expect to see from you in 2021?
More Chris Blue, a lot more! I'm shooting my first movie, working on more sponsorships, and of course more music! Another single is coming and another and ANOTHER until you become a believer!!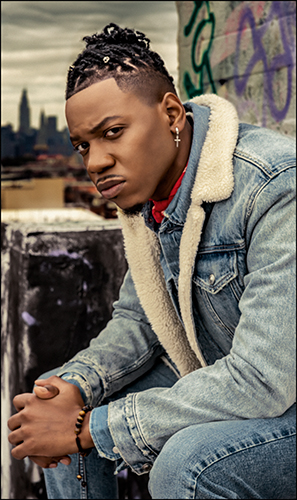 For more on Chris Blue, follow him on Facebook, Instagram, & Twitter.
All images by @theparkerazzi