It's the dawning of a new day for America and one that has been a long time coming. As the world watched a peaceful and well-planned transition of power, it was too obvious to ignore the richness and beauty of diversity represented marking a true semblance of our democracy.  Dr. Towanna Burrous, CEO of CoachDiversity Institute has teamed up with Howard University's School of Business to continue offering a world-class executive certification program. Ever since the program was first introduced in 2019, there has been an explosive response.
The Executive Certification in Diversity Coaching (ECDC) prepares enrollees with coaching competencies and diversity management skills for executives and professionals to use with individuals, teams, or organizations. The partnership with Howard University has created a synergistic alliance across the nation and internationally. Howard University has a rich heritage that spans more than 150 years and continues to make history with alumnus and newly Madame Vice President, Kamala D. Harris.
"Howard University and CoachDiversity continue to attract executive leaders and some of the best diversity practitioners from across the United States. The decision to continue offering virtual classes increases the enrollment of international leaders to join our community of practice. The class of 2021 is growing by the day and ready to learn!" says Dr. Burrous
Women of color have been the top enrollees at an impressive 76% rating. It's a testament that the world is recognizing our presence and the power of our possibilities. We are emerging as some of the top-notch leaders, executives, thought leaders, and change agents who are making history within our respective spheres of influence.
"If you are a leader who is passionate about Diversity and Inclusion, yet frustrated by the lack of progress you see, CoachDiversity Institute is for you. As a seasoned HR Professional who has worked in D&I and lead the function for D&I at a Fortune 500 company; I knew colleagues understood the business case and equally thought it was the right thing to do. However, measurement revealed little progress. After attending CoachDiversity Institute, I believe that the Coach Approach to D&I is the silver bullet that we have been looking for and am so excited to put my learning to action. You will be revitalized and eager to put your coaching skill to work." -Deloria Nelson, MPA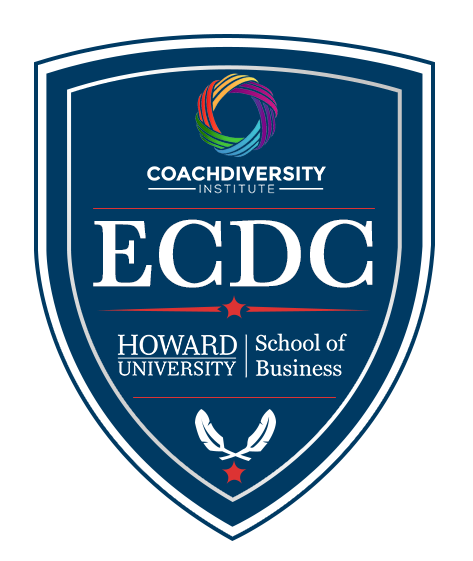 Despite the pandemic and previous presidential administration, there has been increased demand for coaching skills and diversity education and the ECDC program is the ideal offering that meets that demand.  The program growing success has been evidenced by:
High Ratings: Student survey ratings for the program's instruction, coordination, quality of service, and overall experience is consistently high.
Consistent Referrals: Most students are sourced from online searches or LinkedIn posts, but we receive a great deal of referrals from previous students, converting into enrollments.
Sold Out Classes: All previous cohorts sold out early, sometimes months in advance. 
Demand for diversity, inclusion, equity and belonging expertise has been surging for years. More recently, massive attention has come from the #MeToo movement, the death of George Floyd, BLM, and ever-evolving social trends. Organizations are realizing the importance Diversity, Equity, and Inclusion (DEI) plays in employee satisfaction and retention, customer relations, and business longevity.
Although the February 22-26 cohort is currently full, applications are still being accepted for March, May, and June dates. Exclusive invitation for future enrollees can be found here or apply directly at 202-831-7993.
Connect with CoachDiversity Institute on LinkedIn, Facebook, Instagram, & Twitter.
All images courtesy of Dr. Towanna Burrous