Representation matters in any form of expressed art.  The expressions are also necessary to solidify Black professionals as distinguished muses for others.  Aneesha Smith created Reflections by Zana as the go-to brand for Black women in the workforce.  Whether it be in healthcare or for leisure travel; Reflections by Zana has you covered for your wearable art.  This love project was curated to give her own daughters a positive muse while also providing a necessity for Black professionals.  
Her wearable art fixtures aid in distinguishing Black professionals from others.  From work badges to travel accessories, the cultural expressions are unmatched.  Not only can you wear your afro or locs but your professional badge can too.  "My customers beam when they can be represented and reflected as professionals in the workforce.  I give them that choice," says Aneesha.
Reflections by Zana is for every Black woman.  Whether working in your community, wearing your natural hair or being a lover of art; their products are for you.  The product line recently expanded to offer more travel offerings such as travel bags and passport covers.  However, COVID, caused a pivot in the overall business focus.  "With healthcare workers becoming the main focus of the fight against COVID, we decided to regroup and focus on our ID badges while expanding to our own website," explains CEO, Zana.  Bundled packages are also available for healthcare professionals and include items like compression socks.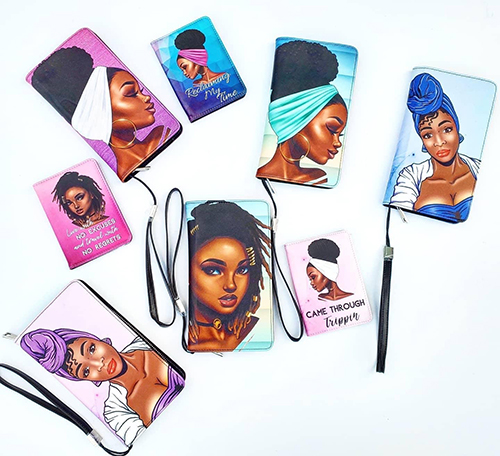 Not only is Aneesha the creator of Reflections by Zana but she is also a Registered Nurse.  She has firsthand experience in the world of Black healthcare professionals.  "I decided that this nurse was going to focus on providing products that are for those of us on the frontline caring for and teaching others," exclaims Aneesha.  Her creative and melanin inspired products are just in time for the holidays as well.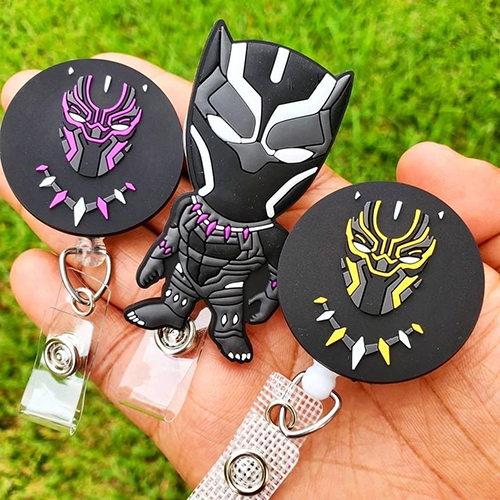 You can surprise your loved one with some of these product offerings:  ID badges, stethoscopes, slim clutches, umbrellas, passport covers, masks, work bags, travel bags and more.  "We are also releasing a self care box that features organic teas, hand soaps and moisturizers that can be used to protect our skin while working on the job," states Aneesha.  "We are also releasing a new candle line as well," she continues.  So get your list in order and knock off a few items on your holiday list with Reflections by Zana.  Her wearable ethnic art is for the culture and sets your melanin magic apart from others.  To connect with Aneesha Smith please click here. Follow her brand on social media as @reflectionsbyzana or send an email to reflectionsbyzana@gmail.com.  
Writer, C. Scott, is a mompreneur, blogger, freelance writer, author and self-publisher.  Follow her on social media as @curls_coils and @mysweettealife.  
All images by Reflections by Zana