19-year-old artist, Daniyel has just recently released two new singles ahead of the release of his album titled, 82 on May 14th. Paying tribute to his Portland roots, this new project is headed to the top of the charts. Ahead of the album's release, we wanted to catch up with the music sensation to discuss all the details, COVID-19, and his future plans.
Tell us about your new singles "Don't Judge" and "It's Okay."
Basically, we were putting together this project that I am about to drop on May 14th. We had all these songs ready for it, the team was set on certain songs. Everyday I would go to the studio and freestyle songs and make music with my friends. My friend Andy plays the ukulele and we hopped in the booth. I started freestyling. Every session that we do, we film it. We put it up on TikTok and "It's Okay" had over a million views overnight. I was telling the boys that we had to put it on the tape. We went through a journey to make it happen. We made phone calls to different people, so many people told us no or that it was wack. Finally, it came out and it did what it did! I'm really grateful for it.
"Don't Judge" is a song that I made two years ago. I totally forgot about it. I moved to Los Angeles two years ago, and I would record like ten songs a day. "Don't Judge" was one of the songs that came back up. My homie Nick suggested putting it on the tape. We did, shot a cool video that is like a movie!
What can we expect to hear from your upcoming album, 82?
It's weird because all of those songs are like two years old. I'm already ready to drop this next album, which has like songs that I am super confident about. This is what the world needs to hear. I am so confident about 82, though. As an artist, it may seem like an old song but it's new to everyone else, they've never heard it. It's called 82 because 82nd is the street I grew up on in Portland, Oregon. The city is looked at as predominately white, which it is but there is a Black community out here. 82nd is one of the streets where we resided. I wanted to make a tape dedicated to that.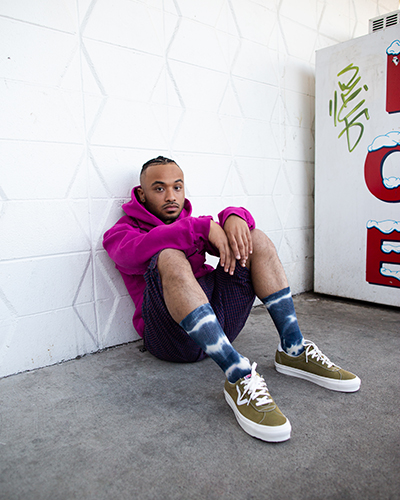 How have you been dealing as an artist during the ongoing pandemic?
That's a good question. It's a real thing! I'm going to be so honest with you. The pandemic is such a bad thing to happen but it's a blessing in disguise. It's giving us time to properly prep. For me as an artist that can make like ten songs a day and love what I do, we have the internet. There is no excuse. You can record a song and drop it in two seconds if you wanted to. I think it's reminding people that we have the internet and to utilize that. It reaches so many people in the world.
What are you currently working on and what can we expect to see from you in 2021?
I'm really excited about the album. I'm starting to do this thing where I drop a single a week on Soundcloud and put the songs that do the best on all platforms. A week ago, I randomly woke up wanting to shoot a music video. We shot it and these white moms from Portland hopped in (laughs). It ended up going viral on TikTok. We dropped the video and it's doing its thing! I have so much music and so many ideas. I want to finish working on the album but also drop a song from my catalog that I have just sitting here. I know that people that support me will love to hear it. It's nonstop music, music videos that I direct with my friends, and cool shit!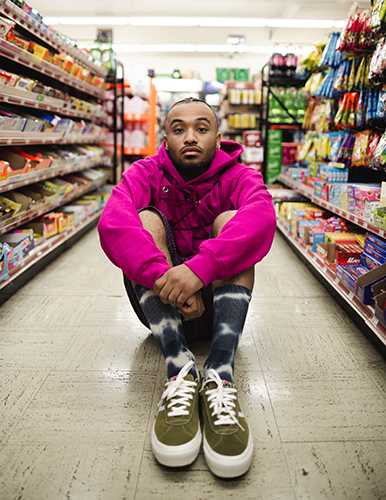 Follow Daniyel on Instagram today!
All images by Anthony Jordan III