Gospel R&B brother duo, Dawkins and Dawkins really don't need an introduction. The two's ability to create magic in their songwriting is truly unmatched. The brothers have worked with artists such as Mary Mary, Justin Bieber, Mary J. Blige, Tyrese, and much more but it seems as if we're in for a treat as they will be breaking into mainstream R&B with the release of their upcoming album titled, Never Gets Old. We recently had the honor of speaking with them to discuss all the details surrounding the album, their start in music, and much more!
Tell us how you two got into music.
Anson: We started out by learning to sing and play in churches with our mother. Eric initially started on bass then moved to keys and Anson played drums and also trumpet in school bands. However, singing and harmonizing with mom and together was gave us the framework for the music we do now.
Eric: We've been singing since we were 3-4yrs old. We started playing instruments at a young age and started developing a sound that would ultimately become what people have come to know as R&P (Rhythm and Praise). We got our professional start from Fred Hammond.
What is it like working together as brothers?
Eric: Anson is my favorite person to work with PERIOD!! We get each other because we're brothers. I feel like we complement one another very well. 
Anson: It's really natural and really rewarding to work with family. There are challenges that come along with working together. It's not as much difference of opinion as it is similar opinions. Thankfully we normally have time to review, rework, retract and refine when necessary.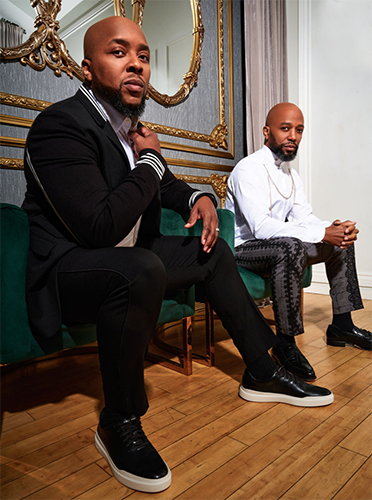 How would you two describe being artists during this time of COVID-19?
Anson: COVID has provided a good deal of creative opportunity for us. Studio work, writing, and collaborating have continued and of course we are now releasing new music, some of which was created during the pandemic. We have been putting energy into building our social network platforms, sharing our music and what's going on with me.
Eric: We haven't been in artist mode for a while so COVID didn't affect us from a career standpoint. For me it has been a very creative season, as I was able to come up with a lot of new material for our new project. It's actually been great for me.
Can you tell us about your upcoming album, Never Gets Old?
Eric: Never Gets Old is the best way to describe our musical journey. We experience God's grace and mercy EVERY DAY, but it never gets old! We've made timeless music that you can play 10-15yrs from now and it still be relevant. People think that we've found the fountain of youth because according to them we don't age.
Anson: Never Gets Old is the most material we've released on any project, and we believe it is some of our best work. There will be something for just about everyone and more than enough music for die-hard fans and people who are unfamiliar will be introduced to the sound that may have influenced some of their favorite artists. 
What can we look forward to from you two in 2021?
Anson: There will be a lot of music and a few videos coming from us in 2021. As travel, venues, and public places open back up, we look forward to being out doing some live shows. It Never Gets Old.
Eric: We have a lot to share with our fans and future fans. You can expect to get more Dawkins and Dawkins than you've EVER had!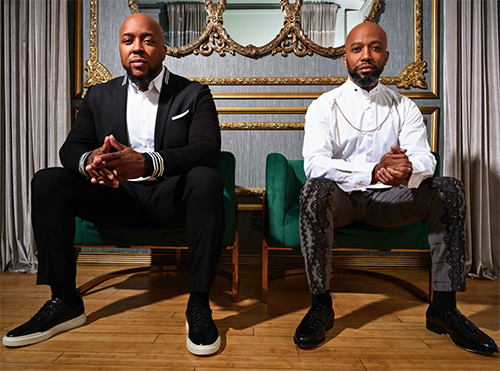 Follow Dawkins & Dawkins on Facebook and Instagram.
For more on Anson Dawkins, click here.
Stay connected with Eric Dawkins by clicking here.
All images by Antonio Dixon