With a recently released debut EP that has produced a new single hitting number 8 on the Billboard R&B  charts and a strong desire to bring back the true essence of R&B, Detroit native J. Brown is an artist on the rise that people need to take notice of.
Inspired by his mother, who was "initially signed to Motown back in the day," J. Brown has been singing since he was just 8-years old in the church choir. He nurtured his acting and vocal skills in a local theater group, which led him to many opportunities, including the chance to sing the national anthem at Detroit Pistons and Lions games, and he was even invited to perform for then-President Bill Clinton several times.
While he is already being compared to legends like Brian Mc Knight, newcomer J. Brown proves with his new EP, Forever Yours, that he is definitely up to the musical challenge. The debut R&B album is making headlines with its unique combination of nostalgic feeling music and a new-age voice and sound that is getting the attention it deserves. Brown's latest single "Moon," is the current favorite, which follows the hit singles, "Sunrise Sunset," and "Give It 2 U."
We talked to J. Brown about his recent success on the Billboard charts, his recently released music, and what motivates him.  Here is what the Detroit R&B singer had to say about his exciting new ventures and the message he hopes to send to fans and his children.
You were raised in Detroit, known for its deep roots with Motown. Did this have an influence on your style and love of music?
I come from a musical family. My mother was signed by the one and only Smokey Robinson but got out of the industry when she had my older brother. My dad is a pastor, so I grew up singing in church. I'm trying to bring back that old-school feel for this new era of R&B. It's what I love.
Speaking of Motown, you recently had the opportunity to share the stage with Stevie Wonder. What was that like for you?
When I did the show, his daughter told me her dad wanted to meet me.  I was supposed to go to a Chris Brown concert but after Stevie Wonder made that offer, I decided to go with him. I chilled in Wonder's dressing room and he invited me on stage to sing. For me, I never thought in one million years that I would meet Stevie. At the end of his set, he invited me, Ralph Tresvant, Johnny Gill, and SZA on stage. We were all supposed to take the mic and sing. But when it got to me, Gill was a little intoxicated. Johnny grabbed my mic and started singing. He blew my moment. It was like over 100,000 people there. This took place at the Family Reunion concert in the Crenshaw area of Los Angeles in 2019.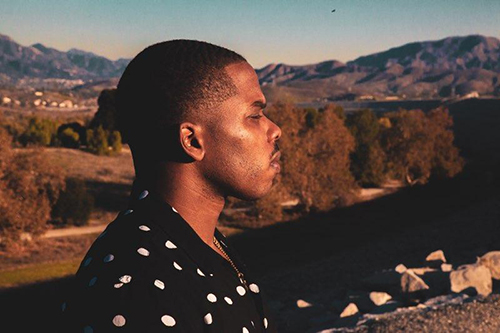 What is the inspiration and message behind your latest single, the chart-topping Billboard hit, "Moon"?
I'm excited that we've reached the top 10 with the new song "Moon." It is a message about my ideal situation with a woman where we find our quiet time together and start out on this journey of love.
Do you think more artists should put a message in their music?
Initially, I was apprehensive on my approach to R&B music. I have an old school feel, sometimes they don't want to hear that and would rather hear the autotune sound. I realized there are still people out there who want to listen to that old school R&B. If it's good music, it's good music. I am a father and my music to be about things my kids enjoy listening to. I do believe that you should have accountability with your music and the message it sends because you are influencing people.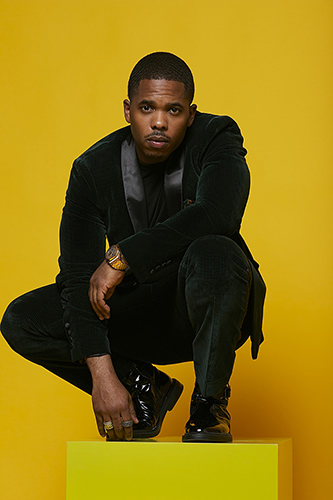 Brown delivers crystal-clear and soulfully expressive vocals with impressive range. His goal is to have a fan base that enjoys his music and songs that will prove to stand the test of time. "I want to bring back that 'feel-good music' that everybody who wants listen to. I want to bring back something that will ultimately cause people to fall back in love. Nowadays we're hearing that 'hit-it-and-quit-it" type of music verses music of substance. We need more music with a moral foundation…and that's what I want to put out there."
We suspect that listeners will soon find his mission successfully accomplished.
For more on J. Brown, click here!
All images by 2R's Entertainment & Media PR