We know and love her from when we first laid eyes on her as Penut in Baby Boy, but this actress and producer is gearing up to release yet another new project. Earlier this year, Bass made her directorial debut with the project, If Not Now, When? and she just recently wrapped directing her second film, Don't Waste Your Pretty – which features notable actresses Deborah Joy Winans, Redaric Williams, and Keri Hilson. With so many new projects coming from this talented creative, we were excited to discuss all about it in our exclusive interview with Tamara Bass.
Tell us about the film Don't Waste Your Pretty.
Don't Waste Your Pretty is debuting on TV One on February 28th. It's based on Demetria Lucas' book by the same name. It tells the story of this tight-knit group of friends, who need each other to navigate life, love, career, and all of the things in between. It's great. It stars Keri Hilson, Deborah Joy Winans, and Redaric Williams. We had a ball shooting this project.
Since your directorial debut of If Not Now, When? What do you believe you have learned about yourself and the industry you're in?
The main thing I learned about myself from If Not Now, When? to Don't Waste Your Pretty is that I'm a pretty good director. I have a vision and as long as I have that vision and the right people around me, I can execute it. I knew going into If Not Now, When? that I had a liking to directing. I felt like I was pretty good, I hired myself and gave it a shot. I had faith in Meagan and I. The response to it was amazing. When it came time for me to direct Don't Waste Your Pretty solo, I had a confidence and as we went through prep and began shooting it, that confidence grew. I realized that I was meant to do this. I think that is one of the biggest takeaways that I got from that. In terms of the industry as a whole, I learned that it's best to not ask permission, to just do it. We spend so much time as creatives asking for this ability to create or asking for the industry to give us a shot. Sometimes it takes us giving ourselves a shot for them to take notice. It takes us saying 'yes' to us, for "the powers" to give us an opportunity. That is something I had to learn after If Not Now, When? independently. I realized that the only way I got in was by taking a chance on myself.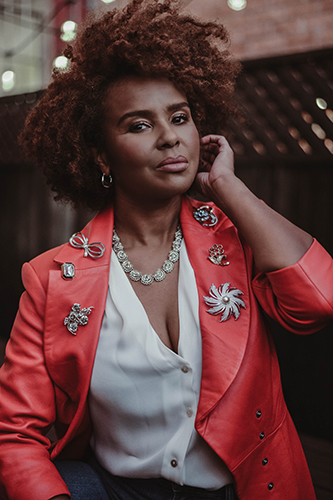 How would you describe being a creative during this time of the ongoing pandemic?
It's been difficult, especially if you're a creative who thrives on creating with other people. For me, I'm not necessarily one of those. I can sit in a little bubble and create a whole little world for myself. It has forced me to write more. It's forced me to finally get out some of these stories that have been percolating in my head, that I wouldn't have done if I wasn't forced to sit still. I think personally, it's been a Godsend. It's allowed me to focus and also made me really hone in on what it is that I want to do creatively instead of running around chasing and looking for opportunity, it's allowed me to sit still, sit with Tamara, and ask what is it that you want to do? Now, you have the time, the world is shut down around you. You have the time to focus and decide what it is that you want to do and what you want to contribute to the bigger picture.
What are you currently working on and what can we expect to see from you in 2021?
A couple of things. I am currently pitching a television show that would star myself and Deborah Joy Winans [from Greenleaf and one of the stars of Don't Waste Your Pretty]. We're currently making the round on that. I just wrapped production on a film that I wrote, and executive produced for Lifetime. It stars Deborah Joy Winans and that should be out in April. In 2021, I'm going to make some short films and hopefully get behind the camera or in front of the camera again. I'm just waiting for opportunities to present themselves.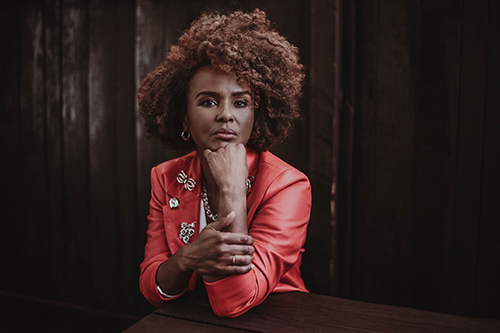 For more on Tamara Bass, follow her on Instagram & Twitter.
Photo credits:
Photographer: Sheri Angeles  
Hair: DaRico Jackson
Makeup: Shannon Pezzetta
Stylist – Lisa Marie Cameron
Asst stylist – Anna Lownes