Getting her start in Hollywood at the age of 18 with comedian Steve Harvey and then launching her publicity firm shortly after graduating from college, Elvira Guzman has built her reputation as a brand strategist who's worked with some of Hollywood's hottest actors and biggest companies. Today, her reputation as a branding expert as well as her talents as a television host, best-selling author, entrepreneur, philanthropist, and mentor long precedes her. Luckily for us, Elvira carved out time in her schedule to sit down for this Sheen Magazine exclusive to discuss her career and her truth to success.
Who is Elvira Guzman?
I am a 37-year-old Latina originally from Covina, California. Professionally, I am an entrepreneur, television host, best-selling author, and brand strategist serving many celebrities and companies around the country. I am also a philanthropist, mentor, and guest-lecturer to students at the University of Southern California and the University of California-Los Angeles.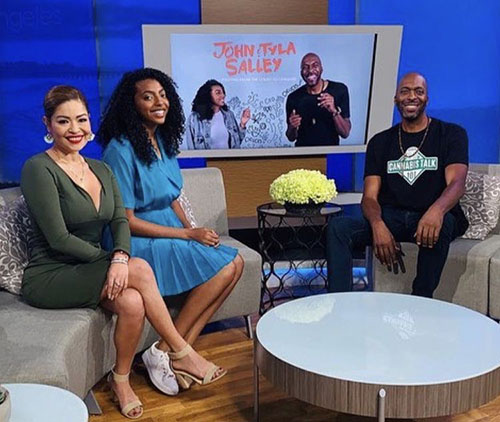 Tell us more about your career.
I started working in Hollywood at the age of 18 for comedian and television host Steve Harvey. During this time, I also attended USC and earned my degrees in politics and law. I started my publicity and branding company one year after graduation and immediately became the fastest growing publicity company in Hollywood. I've had the opportunity to work with celebrities like Halle Berry, Forest Whitaker, Musiq Soulchild, Mike Epps, Terrence J, and George Wallace as well as companies like CodeBlack films and 93.5 KDAY.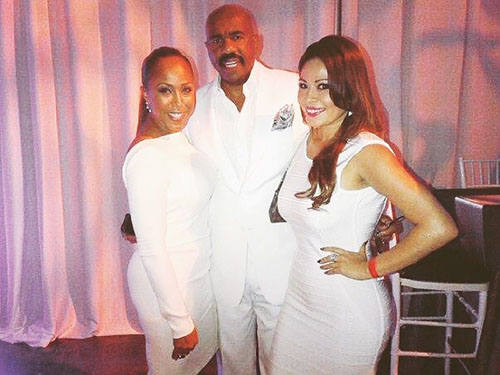 What is the art of and the secret to hosting a great talk show?
A great talk show host listens more than they speak. We are there to get the best out of our guests and, to do that, we must ask the proper questions. While our guests are talking, we must listen instead of thinking ahead to the next question we want to ask. To be a great talk show host, we must be present and in the moment.
What is your truth to success?
True success is pursuing your purpose with everything you have. Whether God put you on this earth to be a teacher or to discover a cure for cancer (or both), you will find success if you put your heart and soul into it.
What advice would you give new entrepreneurs who would like to mirror your success?  
First, work under someone who has connections in Hollywood so that once you start your company, you'll have all the contacts you need to be successful. Second, shadow someone who is in the career field so that you can learn firsthand from their successes and mistakes.
What sense of purpose do you draw from your culture and community? 
Our community needs a lot of role models and, because of that, I participate in a lot of events at juvenile halls and at-risk high schools. Many of these kids are quietly suffering inside and simply need someone to talk with who will let them know that everything is going to be ok. They also need to see people who have similar stories and who look like them to see firsthand that success is attainable and possible.
What challenges have you faced during the pandemic?  
Films and television shows have been on hold, concerts and events have been canceled. This has affected the entire industry in Hollywood. I've learned to pivot. During the pandemic, I wrote my fourth book—The Day You Left—and I returned to the stock market where I've been day trading until things pick back up.
Leave us with a few encouraging words.
I want to encourage everyone to pursue their purpose in life. There's a big difference between a career and a purpose. God didn't put us here to develop a career; God sent us here to accomplish our purpose in life so that we may help others in significant ways. If you don't know your purpose, like Oprah says, you're just wandering around taking up space. Find your purpose today!
Where can we find you?
Instagram: @iamelviraguzman, LinkedIn, Twitter, and Facebook.
All images by Andrew Corona