Anner J. Echols is passionate about fashion and has spent the last three decades making her mark in the entertainment and fashion industries. As the CEO and producer of Dreamland Productions and the publisher of The Cover Magazine, Anner has brought her passion to life while helping others achieve their dreams along the way. So, how does she do it? From her magazine to her production company, Anner dishes the details in this Sheen Magazine exclusive!
What does fashion mean to you?
Fashion is my passion. I like my clothes to be in tune with the energy I feel each day. I believe that when I present myself to the world that the first impression is a lasting impression.
Tell us about Dreamland Productions.
Dreamland Productions is a production company that provides a stage for models, singers, dancers, actors, and others in the entertainment and fashion industries to showcase their talents. It produces, directs, and choreographs a variety of on-stage productions such as award ceremonies, concerts, pageants, conferences, seminars, talent, and television shows.
Can you share what's it's like to organize a fashion show?
Organizing a fashion show requires dedication, determination, and hard work. To produce a fashion show that's both professional and entertaining requires preparation and organization as you facilitate auditions and castings as well as network with designers and choreographers. It also requires a great marketing, promotions, and media team. It allows me the opportunity to meet and network with others in the industry from all walks of life. I've produced a variety of shows including those for full-figured, big, bold, and curvy models.
Tell us about the moment you were called to launch your magazine.
My vision and focus for The Cover Magazine were to make the dreams of others a reality—those who dreamed of one day gracing the cover of a magazine. The Cover Magazine was launched in 2019 to uncover and reveal the lifestyles of inspired individuals, business owners, models, singers, dancers, and countless others in the fashion, arts, and entertainment industries.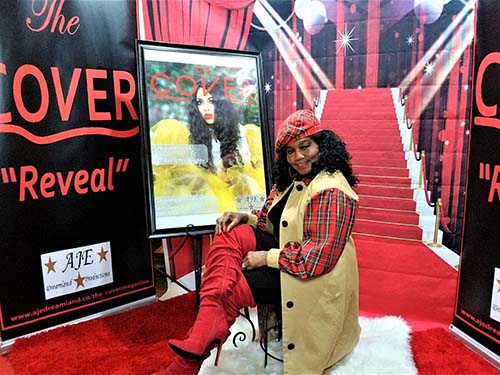 Have you faced any challenges in the industry?
There are many challenges when you take on the responsibility of producing a show with another organization. This is especially true when you're working in areas like marketing and promotions or securing sponsorship and partnership opportunities.
What are some of your greatest accomplishments? 
One of my greatest accomplishments is reaching milestones in my career—producing successful shows and working with legends and icons along the way. My journey has allowed me the opportunity to prepare a road map and pave the way for the next generation, to assist them in achieving a strong and successful future. I'm also proud of being the recipient of several awards: the Queen of Productions Award, the Dreamer's Academy Award, the Rock Da City / Producers Award, and the Music & Entertainment Award for Rising Stars.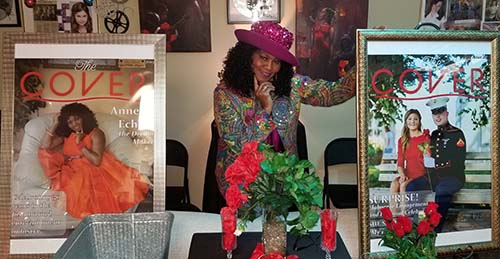 Tell us more about your readers and the target audience for The Cover Magazine.
Our demographic of readers stretches across all walks of life—all genders, races, and ages from CEOs and business owners to everyday subscribers and fans—all of whom enjoy the online and printed publication. The magazine features articles that cover real life issues, beauty, fashion, health and fitness, arts and entertainment. We've received great feedback from our readers around the country.
What advice would you give someone who wants to mirror your success?
Be passionate about your career, be willing to invest in your dream, and understand that it takes hard work. If you don't have the passion or the commitment, you can't expect success.
What sense of purpose do you draw from your culture and community?  
Because of the diversity and various lifestyles in my community, I had to adapt my purpose and goals to educate, inform, and assist others in cultivating and developing their skills to engage in opportunities to meet their needs and serve as pathways to success.  
What can we expect from you in 2021?  
As I continue to work hard and set goals for the future, I'll expand my network to connect with business owners around the globe. I'll also focus on supporting and promoting women-owned businesses.
Where can we find you?
I can be contacted via my website at or connect with me on my personal Facebook, The Cover Magazine Facebook, The Cover Magazine Instagram, Dreamland Productions Instagram, Twitter, and business phone: (901) 650-4955.
All images courtesy of Dreamland Productions