Being a DJ for one of the biggest radio stations like HOT97, DJ Cookz sat down with us to let us into his world from surviving COVID to how DJing has changed his life working with the biggest radio station in he world.
Dj Cookz, it's been made aware to us that you survived COVID- can you describe how it felt? And your motivation to recover and jump back into the entertainment game?
Covid Has to be the worst thing I ever felt Arm is like the flu times 1000 body aches fevers loss of smell loss of taste I was down for about a month and a half and it was really depressing. The bird honestly one of the toughest part will stay in quarantine in my room I'm bored watching CNN googling home remedies trying all type of medicines that did not work the TheraFlu cough medicine seamoss everything I try did not work
But coming out on the other side motivated me like I haven't felt in a long time. I was able to reinvent my brain reinvent or rather refineMy craft I actually took some online courses on different type of scratches I want to learn as a DJ. I I actually re-organize my whole libraryRemoving playlist I had since I first started on with Digital DJING. And I created some new sets.
Biggest inspiration on becoming a DJ? How do you effect the community?
Ironically it was not a specific person who with me. I actually I was just in the basement of my grandmothers house and my uncle who passed away had turntables and a whole bunch of work is down here and I just started playing around with them scratching on them you know all the old run DMC and grandmaster flash records. I really developed a love for being able to change of music sound from song song so what I will do is whenever my mother gave me allowance I will spend all of it on records in the record store each wreck it was five dollars and there was only one or maybe two songs per record so she gave me $100 I want to buy 20 records and continue from there and this is before I even bought a set a turntables so she was very upset with me. So I will say my real inspiration came from when I did my first party him hi school I was allowed to do the school dance and I rocked the party out and I just love that feeling of being able to control the crowd emotionally with music energy it just changing peoples mood whether they had a good day or bad day being a DJ you are in control of emotions you're therapeutic and you're somewhat of a therapist musical.ly
What's expected from you? How can you use music in today's world, and what message are you trying to convey?
I think at this point in my career them you know much expectations to inspire. Make some one else better and possible take what they see in me and enhance it.
I love today's music it's different and it's a culture shift from what I grew up listening to. (jay-Z, dmx, bad boy). Now we have Drake, Lil Baby, Pop Smoke who has taken the game and elevated it and created the hip hop culture of today.
A combination of my vocal presents to enhance today's music and inspire the next DJ. Push the envelope!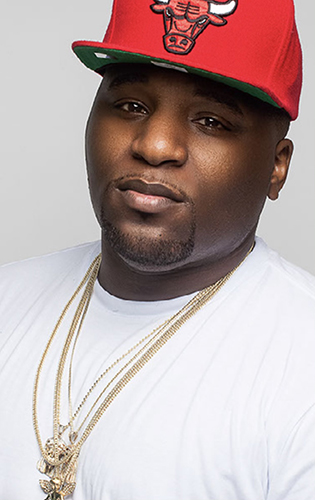 The entertainment industry has lost $50B in 2020 due to lack of touring – has this effected you as a DJ?
Absolutely that is a lot of money it hurts actually Internet number hearing that number I did not know about. This has affected me tremendously are used to DJ at minimum five times a week now it's down to once a week five times a month maybe but like I said previously all this pandemic also you know reinvented me spark something in me to kind of reset my brand
COVID has made a lot of entrepreneurs, due to lack of employment. Do you have any plans to help implement ways to keep DJ's going?
Absolutely I have in the works Playlist curation for DJS. A lot of new DJs don't have access to all the music and have not DJ weddings and different kind of event so I want to create these playlist for his new DJS to use and expand on. I'm also jumping into the real estate world taking courses. We have the clothing line on the way 2021 and where ever else GOD guides me to help the world.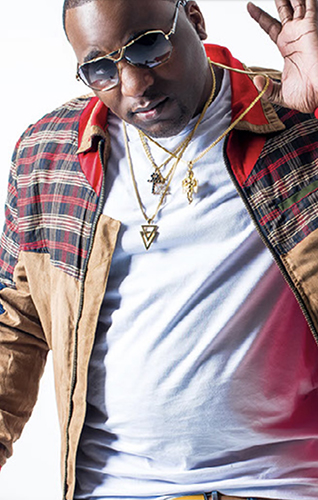 Which platform are you using today? And why?
I started off using Instagram live but with copyright restrictions myself and many DJS are now using Twitch.
Working in the industry, along side of many talented individuals – can you share you most monumental moments, that helped shape you today?
I've met and performed with many artist from Trey Songz to Meek Mill and Rick Ross. But meeting and building relationship with Biggie's Dj, DJ ENUFF in 2019 had to be by far the most monumental moment for me. He is the most humbled welcoming celebrity DJ I met. Always provide inspiration and welcome knowledge.
Making my dreams as kid becoming a reality and DJing on the number 1 hip hop radio station in New York Hot 97.