Founder and president of Xcellence, Inc. – Dr. Angella Banks serves as a leader who empowers and transforms communities across the nation as well as internationally. With her knowledge in business development and leadership training, she has touched the lives of so many people around the world. In doing so, she herself grew inspired when she interviewed the great Tommy Ford, holding his last interview before his passing. In honor of the five-year anniversary since we lost a great, Dr. Angella Banks created the Tommy Ford Legacy-A-Thon & Awards in hopes of celebrating his legacy. We had the chance to sit down with Dr. Angella Banks to discuss all the details surrounding the event happening this Sunday, October 10th in Atlanta, Georgia.
Tell us about the Tommy Ford Legacy-A-Thon & Awards. What inspired it?
The event is this Sunday, October 10th, 2021 here in Atlanta, Georgia. It's going to be an amazing night where individuals who Tommy Ford loved and those who loved him. One of the things I've stated is that it will be one that is very memorable. In 2016, I was the one that conducted his last interview. During that interview, I didn't realize that I would be the one that would hold his last interview. In that regard, I questioned what to do with his content. We were honoring him, yet no one knew that he would pass before the article would ever be released publicly. October 12th will be the five-year mark since his passing. We decided to come together and honor him. We want individuals to hear some of his own words that he spoke, in regards to his own legacy, family, and the things near and dear to his heart.
What can attendees of this event expect to see?
There is going to be several individuals, who loved him. He loved them as well. There are a lot of individuals that did humanitarian work with him. We plan on honoring his philanthropic word and present awards to the industry's cherished actors, comedians, philanthropists, and entertainers who he loved and respected. His family and friends will be able to hear the audio of his interview. It's going to be a beautiful ambiance and evening.
Can you share with us what it has been like organizing an event such as this during COVID-19?
Well, the biggest challenge for me is that I'm based out of Houston, Texas. The event is in Atlanta, Georgia, so the biggest challenge for me was to be able to come to a market where we didn't have didn't have a base and to be able to pull off an event such as this. The beautiful thing about my work and expertise is that we move very heavily in the virtual space. We move across the country as well as international. For us, we haven't had to doubt much as it relates to COVID. We have been in that virtual space, so in terms of a challenge, we were planning an event all the way from Houston. We brought it into a fresh market. But, we have been blessed and have been able to move and work with an amazing team here in the city of Atlanta.
What are you currently working on and what can we expect to see from you in 2021?
Wow! In 2021, I have a few more states that I will visit once we leave Atlanta. I will be hitting Tennessee when we leave here. We're renovating a community center there and after, I'm headed to Los Angeles for an even. After, I will be resting for the rest of the year (laughs). It has been a crazy busy year in the midst of COVID. Like I said, we never stop moving! The demand for our organization and for what I do, it increased during this time. We're working on launching our own credit union for leaders, dreamers, and visionaries. "By the people, for the people" is our tagline so it's on the way. It's going to be major. To learn more about our organization, click here. For those that want to attend the event, click here.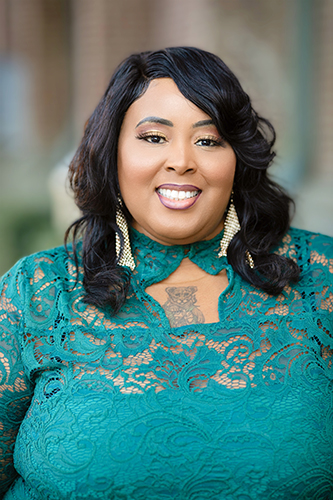 For more on Dr. Angella Banks, click here.
Follow her on Facebook, Instagram, & Twitter today!
All images by Berry Sharp