Dr. Shanna is a collaborative, solution-focused, results-oriented Coach. Through this approach, she provides support and practical feedback to help clients effectively address personal life challenges that will resolve into extraordinary results. Integrating coaching techniques and helpful assignments to offer a highly personalized program tailored to her clients. With compassion and understanding, Dr. Shanna works with her clients to help build on their strengths and attain the personal growth they're committed to achieving.
What lead you to become a Certified Business, Executive, and Life Coach?
My passion to support the growth and development of others led me to become a Certified Business, Executive and Life Coach. Throughout my personal and professional relationships, I was always the person people would come to for advice or an opinion. Even then, I took that to the next level by simply asking thoughtful questions that supported them in finding their own answer. With that being said, I listen and respond with thought-provoking questions to support individuals and organizations clarify their "what's next"?
How did you gain the title of a "Committed Action Queen," and what does that mean to you?
Wow, so about seven years ago, I participated in a personal and professional development program called Momentum Education. What resonated the most throughout the program was if you Say X Do X. I gained the title of "Committed Action Queen" because I was the team member that walked and talked with intention and integrity. For example, the tongue in your mouth and the tongue in your shoes should go in the same direction. If you find it is not something is off. It is also about being authentic. Authentic to you, authentic in your relationships, with your money, everything. Thus, that is how I gained the title.
As a private practitioner, would you say this opened the door to others' needs for a life coach?
Absolutely, as a practitioner, I share who I am. I am human with goals and challenges. I too, go through mountains and valleys, but what is important to me is that people see me and understand I am human. Despite everything I encounter or I go through I choose to Live Life in Committed Action, gaining the name the Committed Action Queen and I want others to see they can make a commitment to persevere despite what they are going through.
Can you tell us more about what is a collaborative, solution-focused, results-oriented Coach and what exactly is done?
Absolutely, so as a Coach I do not provide the answers. I would with all my clients to dig deep to find the answer themselves. With that being said, the process of coaching is a collaborative process. My clients and I work together over a period of time to achieve the result they are seeking. This then aligns with the process being solution-focused. When we collaboratively identify the goal they are trying to achieve, we work together in the coaching process to focus on solutions.
Now do not get me wrong whenever anyone is trying to change or get to his or her next level in life, here come the obstacles, and trust me they come on purpose. The obstacles come to strengthen us and test our faith in being and remaining solution-focused to be results-oriented. So as a coach, I ask all my clients upfront, "What result are you seeking"? That is a key question because one may have a goal, but even when you accomplish the goal what result do you want from the goal. The ingredient of results is important because the actual results help measure the goal. For example, if a client has a goal to open a business, the path to get them to measurable results is clarity on what, by when, increasing your income by how much?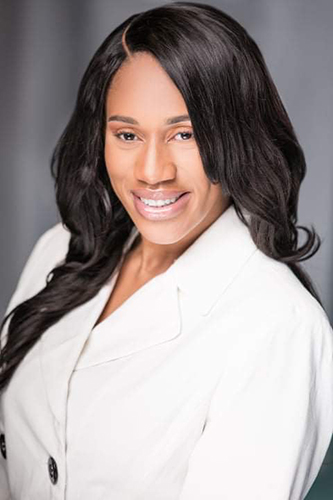 If there was one thing that you desired to changed most while working with your clients that haven't happened or doesn't happen enough, what would that be?
One thing that has not happened yet while working with my clients them truly being able to capture their journey. Therefore, when you are on a journey of coaching I firmly believe it is important to document parts of the process to reflect. The reflection gives you an idea of where you were, where you are now, and where you want to be. One key component I plan to add in 2022 is the Committed Action Calendar. This will allow them to journal reflectively; identify goals every 90 days, track results and ultimately Say X Do X and Live Life in Committed Action.
Now that the pandemic is slowly allowing the world to reopen, and business is beginning to return to what will be known as the new norm, what have you learned most about yourself, and what your current and future clientele may need regarding your area of expertise?
One thing I have learned about myself as we transition out of the pandemic into the "new norm" is to practice resiliency. The pandemic taught all of us a lot. It taught us about who we are as individuals, how we interact with family, friends, finances, career health, and our businesses. The pandemic reframed my thinking about all of these things. One thing my current and future clientele need in the area of my expertise is to set goals, achieve results, but also be resilient. Be able to shift, retool and transform when necessary. As a Business, Executive, and Life Coach my expertise supports my clients is adopting a growth mindset, which supports one to build resiliency.
What would you like viewers to gain from reading this article?
I would like viewers to ask themselves if they feel stuck in any area of their personal or professional life and if they, contact Dr. Shanna V. Coaching so we can clarify your vision to achieve extraordinary results while living life in committed action.
For individuals that are looking to study, start or even work within your area of expertise, what advice could you provide them?
I would tell them to stay resilient, be open to learn from each part of the process, stay focused, and persevere.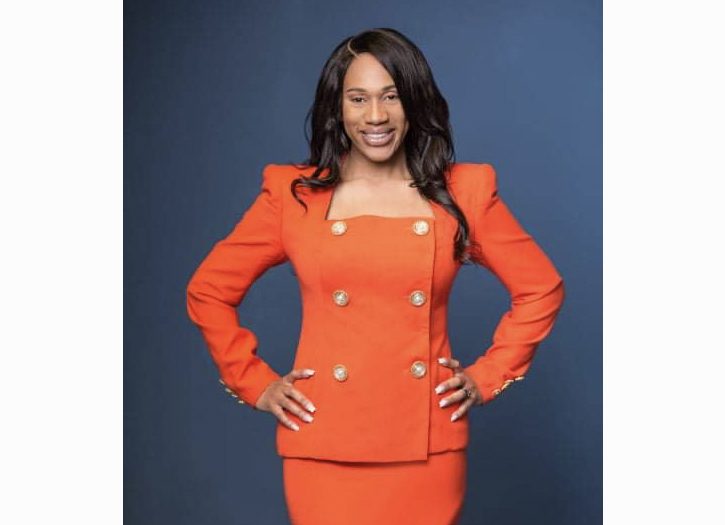 How can people connect with you and everything you have going on?
All images by Slingshots Atlanta