"When I was 13 years old, one memory that I'll never forget is on thanksgiving my dad came over to my grandmothers house and there was a whole spread of food out on the table from Macaroni and cheese to collard greens to ham and turkey and I fixed my dad a plate and he loved it. I said, dad I cooked all of this and at 13 years old in the 7th grade I cooked my first major holiday meal for my family."
With the holidays just around the corner and families preparing to gather around the table with delicious meals and candid conversations, families will be experiencing a new normal with all of the shifts happening from the pandemic this year. However, you can bet your bottom dollar that the one thing that won't change around the dinner table is the goodness of made from scratch dishes. From macaroni and cheese to candied yams to potato salad, none of these will ever be complete without good spices. After all nobody wants a bland dish!
 "In 2005 my aunt passed away from breast cancer and as a child I was always in the kitchen with her watching her cook and cooking with her. Those are the memories that I have from learning how to cook."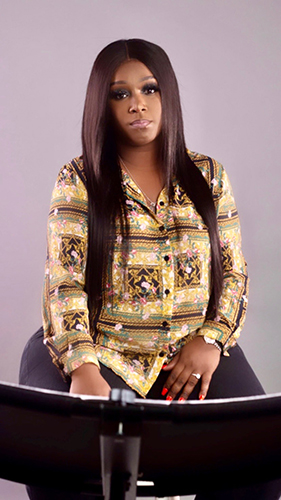 Expensive Taste Spices created by Dr. Rashee Barnes; is hitting the ground running just in time for what may be considered to be the most interesting holiday season in a long time. Dr. Barnes is a HBCU graduate of Virginia State University and the youngest PHD graduate in the university's history.
She says, " Being that I have always worked with different types of brands and businesses that I work with in the entertainment industry as a celebrity publicist, people who have been around me know that I have a passion for cooking. I am always cooking something on my Instagram stories things like sweet chili Thai wings or a ribeye over macaroni and cheese, like I like to cook, cook (laughs). For years people have asked me to come out with a cookbook and I didn't really want to come out with one because I think that normally when people cook that's the first thing that they come out with and that's what people expect you to do and I wanted to be different."
Having worked with celebs such as Pretty Vee (Wild N' Out), Sky (Black Ink Crew) and a host of others, the VSU grad is ready to emerge into her own legacy, "I began to do research and I decided to create my own line of spices. I did not want to do too much to begin with. I wanted to start off small from a marketing standpoint and come out with 4 specific spice flavors (Expensive Taste All Purpose, Lavish Lemon Pepper, Cash Me Out Cajun, Gourmet Garlic) just to start and build from. Each one of the flavor names has something to do with being lavish and having expensive taste. I wanted the theme to flow."
Every lady has one thing in common and that is spending green on things that they really don't need, from bags to jewelry to clothing and shoes. Now the kitchen spices have a luxury feel too, at guilt free prices. You won't have to hide this one from your man ladies.
Expensive Taste Spices can be purchased here and follow Dr. Barnes at @mzmedia_queen.