My name is Tameyla Lancaster, aka Tripple T, Atlanta Native, and mother of one daughter. I enjoyed traveling, dancing, movies, beaches, and most importantly, spending time with loved ones who are family and friends.
I attended Morris Brown College, studied Mass Communication and Dance on the dance line Bubblin Brown Sugar Marching Wolverines. Also, I am an entrepreneur specializing in Natural Hair, Locs and working on owning my Tea Shop. I love empowering my community by giving back to the homeless and school drives every year.
What made you get into media?
Studying Mass Communication at Morris Brown College in Atlanta and pursuing T.V Production and taking a camera class at People's T.V. Station in Atlanta was a way to promote me as an artist. The station was poppin, and my material was hot, so it was a great time to produce. Once you complete the class, you get a chance to produce your own shows; then, you are all set.
My career took off from producing and practicing T.V Production. I believe it is my destiny to be one of the African Black Women to own her T.V. Station and SBA Certified.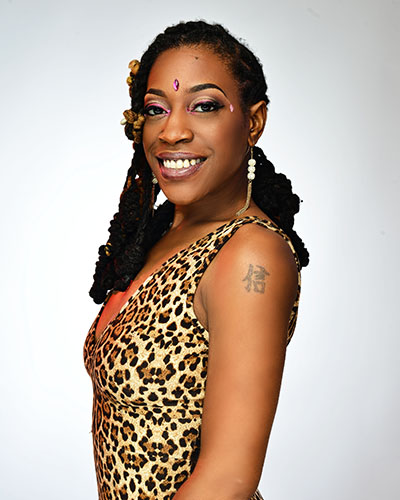 What inspires you about media?
The whole concept of production, lights, camera, and how you can bring your vision and narrative to life for the world to see. Media is a way to voice your word, learn about different countries and their language, culture, music, and way of living.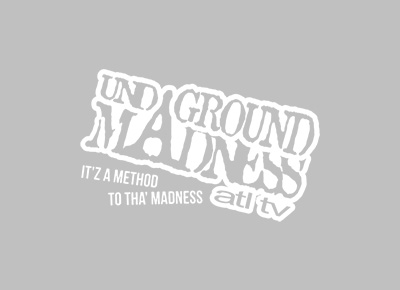 What's next for Underground Madness?
We are expanding my brand to other cities, extending our services to the Federal Government Contracts, and opening our headquarters and resource center. But mainly accomplish everything destined for Undaground Madness.
How did you come up with the name Undaground Madness?
After passing my camera class at People's T.V., I needed a name for my show, so I had to meditate and ask the creator for the name. Being me, an underground artist, trying to make it, and the Madness comes from the trials and tribulations we occur during the process. It just came to me from Undaground Madness with a different spelling.
All images courtesy of Tameyla Lancaster