Eric Roberts is no stranger to the ups and downs and twists and turns of life, which makes him absolutely perfect for his role in The Elevator.
In the upcoming film, the veteran actor plays a husband and father of three who informs his family he needs to run to his job at a marketing agency for a few hours before his daughter's birthday party. Then he's a no-show for the festivities, which is so out of character that his family becomes increasingly concerned, especially when someone matching his description is seen at a local hospital. Viewers are left wondering what happened, which makes the film even more captivating to be a part of.
This role is perfect for Roberts who loves films that entertain people while making them think.
He's been starring in films, TV shows, and plays since he was about 5 years old. He does trend toward the more indie side of Hollywood, but always seems to take on especially memorable roles, from "Runaway Train" to "Star 80." His first major role, in "King of the Gypsies," earned him his first Golden Globe nomination.  His TV career has been equally diverse, everything from soap operas to superhero shows to serial killers.
With more than 600 film and TV credits under his belt spanning 40 years, Eric Roberts is certainly in a good position to pick projects that especially interest him. And the unpredictability, suspense, and concept of "The Elevator" definitely caught his eye.
He recently shared his thoughts on the film, his family and what's ahead.
What was your first role?
Community theater in Georgia. I must have been 5.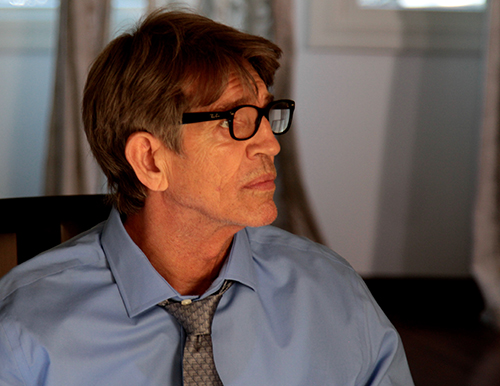 What interested you in The Elevator?
Elliot Hebeler was in it and told me about it. I've worked with him and Matt Rife, another actor before. Everyone has been great. There's a lot to love about the script along with the completed film. The very talented Eugenia, who is a comedian, plays my wife, and she's wonderful.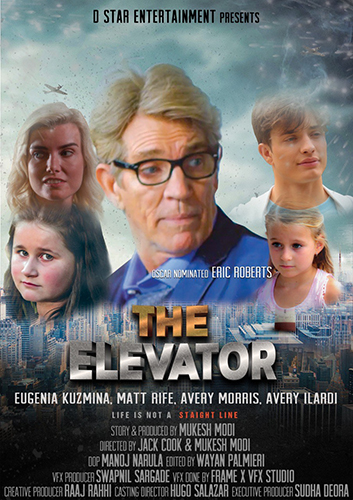 Anything interesting happened during filming?
There was actually a situation where we were stuck in an elevator!
Since you play a father, do you have children?
I do! I have three kids, Emma Roberts, Keaton Simmons and Morgan Simmons. I also have two grandchildren, Georgia and Rhodes.
Any advice for prospective actors? 
Make movies, put them on YouTube if you can, and get the Actors Access app.
All images courtesy of www.iconnectyou.today