Ericka Nicole Malone is a Black woman in Hollywood who is on a mission to share her voice with others around the world. With her start as a playwright back in 1992, it truly was the start of it all for her journey. Oftentimes, people mention that saying "…And the rest is history," and Malone truly is a woman that exemplifies that saying with her ambition and goals towards releasing projects that simply matter in our society. We caught up with the screenwriter, producer, and director to discuss her many film and television projects, staying positive and busy during the time of the global pandemic, and much more!
Tell us how did you get into entertainment as a screenwriter, producer, and director?
I got into entertainment very early in my life. I was 13 years old when I auditioned for the Youth Performing Arts High School in Louisville, Ky with a major in Theatre. My senior year I took an amazing playwriting class and then knew that I enjoyed writing in terms of plays and writing dialogue. In college, I wrote plays in order to pay for tuition. I charged $3 a ticket and had over 800 students come see my plays. Every semester, I produced a play and I think that's what really helped me understand production and promotion. It helped me learn the entertainment business. I began working with people that helped me hone my talent in promotions by mentoring me in concerts, comedy shows and In 2015, after I toured for 20 years and after the success of my hit stage play, "In Love With Tyrone", I decided to write and produce a screenplay.
My business partner, Phillip Robinson and I produced it with Ericka Nicole Malone Entertainment. It was a sitcom pilot called "Ward of the State" starring acclaimed actress Janet Hubert ("Aunt Viv" Fresh Prince of Bel Air)  who portrayed a rich heir forced to move in with a middle class daughter after she lost her inheritance. I really understood how much I loved screenwriting and producing television. It was like a crash course on Screenwriting and Producing. Since then, I have written several screenplays. I'm really excited about some of my projects I have upcoming. I just produced Dreams from the Edge – a short film that I produced back in September that will come out in the film festival market soon.
I'm about to produce the Mahalia Jackson Biopic. It's called Remember Me: The Mahalia Jackson Story. I wrote this script a couple of years ago after shopping around Hollywood. I just decided I wanted to put it out, produce it, and it's pretty amazing. Ledisi, Colombus Short, and many more stars will star in this project. We begin filming next month. I'm excited about what I have and what I'm capable of doing to put out there in the market.
Can you give us insight into your upcoming film, Dreams from the Edge?
Dreams from the Edge is really exciting. I really wanted to create a project that gives a better understanding of older people. I grew up being around my grandmother a lot and her best friends. I spent weekends with them and really got to understand how they think. I wanted to create a project about a young girl auditioning out in Hollywood and trying to be in different productions. She's rising and falling yet has this mother who used to be an actress. She's negative towards her daughter and doesn't want her daughter to actually dream because she doesn't think that it is worth it because it didn't work for her. It's about dreams from the edge of life, hence why it's titled Dreams from the Edge. It's about the daughter helping her mother find her path again in life. I think it's important for daughters, and nieces out there in the world to help the generations before us understand that just because of age – they don't have dreams. You can still live! We're too focused on what we have in front of us and what we're doing, we're not thinking about what our parents need, our grandparents, aunts, it's about teaching and giving back in order to connect and help them understand they shouldn't give up in life.
How have you been able to juggle work during this time of the global pandemic?
I have to say, this has been (like millions of people around the world) so pressing for my mind. Not just for myself but seeing people worry, hungry, or sick – it's been tough. Right now, is the time for meditation, prayer, and not forgetting your purpose in life and who you are. If you're quarantined, it's okay to turn off everything and meditate. It's important, I think to keep your mental health strong, not just this year but all of next year and the years after. Those things have helped me in addition to music, and music without words.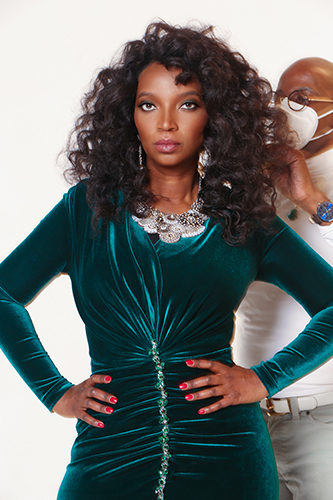 What is left for you for the remainder of 2020?
I'm a big planner. I try to – even with the chaos of the pandemic, I don't want to feel like the year was stolen from me. I wanted to get a lot out of the year. For the rest of the year, we're shooting Remember Me: The Mahalia Jackson Story in Los Angeles next month. I'm going to try to get as much as I can in the last month of the year as much as possible. I just signed on for a biopic, unfortunately I can't reveal what it is but that is exciting. I just try to keep my mind busy and keep my mind constantly feeling like it's achievable, we can do it. I want to also say, I try to talk to mainly positive people. I don't get into a lot of negative conversations. That is what has helped me remain positive as well.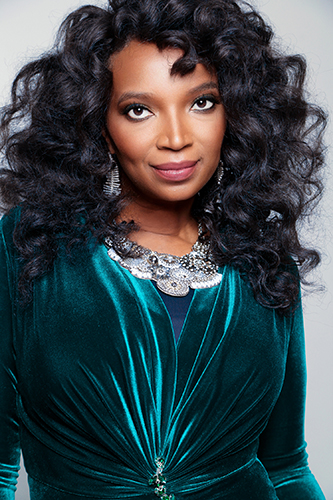 What can we expect to see from you in the future?
You can expect to see a drama series, some more film, and a book coming out! Hopefully I'll get engaged in speaking. I like to mentor the youth and just want to inspire people around the world to believe that anything is possible. I want to be able to spread positivity as much as possible.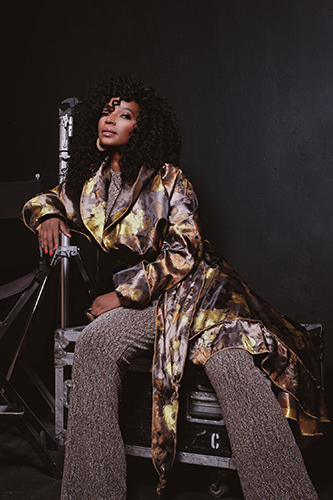 Follow Ericka Nicole Malone on Facebook, Instagram, & Twitter.
All images by Phoenix White/ Emkron Studios
Makeup by Tarrence Cheairs
Hair by: Darico Jackson
Wardrobe by Ivan Bitton Stylehouse / Carolyn Wilbourn  & Dreamhouse mbg styled by Annette BibbyOliver