Afro-Latina beauty from Orlando, Florida, Estefani Arias popularly known as MuchMoreThanBeauty on YouTube is proof that those who work hard for what they want in life will be rewarded. In her time sharing aspects of her beauty, fashion, and lifestyle on the digital space, she's garnered over 90K followers, yet she's just getting started. We caught up with her to discuss her journey thus far, her beauty must-have, and much more!
Tell us how you first got into the hair care industry with blogging?
When I first moved from Rhode Island to Florida, there was a period of time where I was unemployed. I was watching beauty bloggers on YouTube such as AndreasChoice and thought to myself, "I would like to share my own beauty and hair tips with the world." I then started recording hair and makeup tutorials and uploading them every week consistently. The outpouring of love and support from everyone leaving comments gave me even more motivation to continue sharing how achieved certain hairstyles or "looks" with everyone who cared to watch. After some months of consistent uploading, I was receiving opportunities from major brands, brands I could have only dreamed of working with. One of them being CURLS Natural Hair Care Brand. Working with them and besides CEO Mahisha Dellinger has been one of the most rewarding experiences so much so I am now CURLS Director of Events.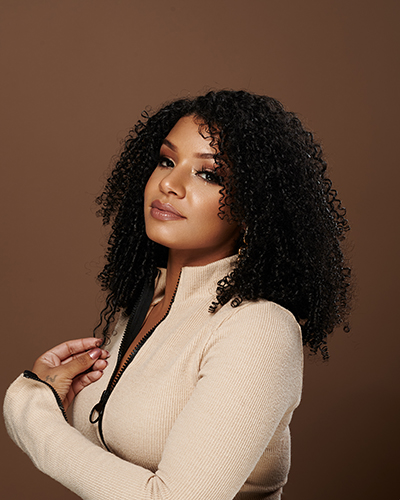 Where did the idea come about to recreate celebrity hairstyles without damaging your natural hair?
The idea first came when I was watching World of Dance on TV. Jlo had the most fabulous hairstyle! I loved it so much I took a picture of my tv screen to save it and try to recreate it later. The problem was her hair was straight and I had decided a couple years ago that I would not be using heated styling tools to style my natural hair. I had experienced so many times the awful words all us naturals dread to hear, "heat damage". I had to make the commitment back then that I would avoid anything that would cause damage to my natural hair because I really valued my natural texture over the "straight" texture. With that said, I knew I had to find another way to get the celeb hairstyle but without applying heat to my hair and so I worked around it by stretching my natural hair using my no heat method.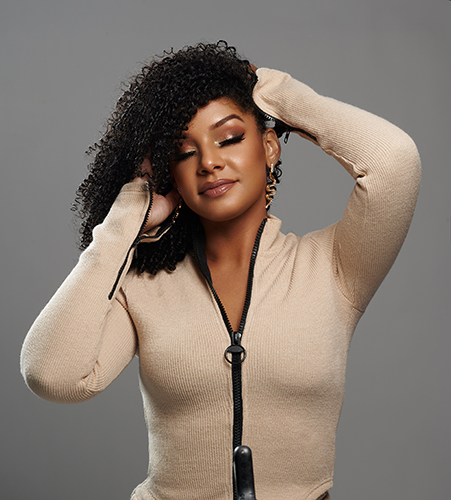 SHEEN Magazine is the Ultimate Beauty Guide. Can you please share your holy grail hair care product?
Aww man it is so hard to pick just one because there are so many great hair care products but if I had to pick just one. I would say its CURLS Blueberry Bliss Reparative Leave In Conditioner. That is the product that I just cannot be without. I use it to soften my curls to detangle easier, I use it as a base before I apply any styling products, I have even used it as the styling product. It is truly my go-to each and every time I am getting ready to style my hair.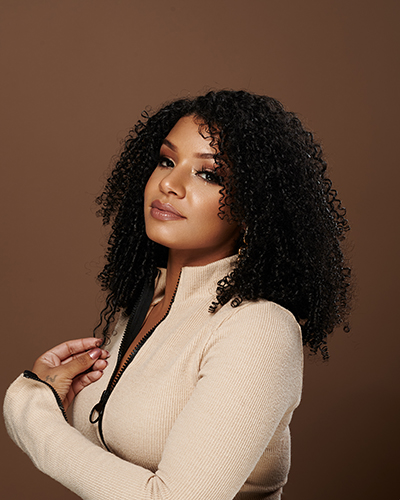 What are you currently working on and what can we expect to see from you in the future?
I am currently working on planning some amazing CURLS events for 2021. Educational, Informative but also fun events for the natural hair community. I am also personally working on my first online store called ForNaturalistas.com It is a one-stop shop for all of your natural hair needs. You can find all your wavy, curly and coily hair needs all in one place such as top must-have hair tools and accessories including merchandise to help naturals on their hair care journey. No matter their curl type, you can find the best tools and accessories to help you learn and love your texture.
For more on Estefani Arias, click here.
Stay connected with Estefani by following her on Facebook, Instagram, Twitter, & YouTube.