Its homecoming season and a lot of HBCU's have opted out of their yearly tradition of reunions, alumni meet ups, tailgating and just a good old fashion family fun. OneMusicFest Atlanta's yearly festival choose to bring the yard to the masses this year with such acts like Jaquees, Crime Mob, Young Dro, Travis Porter to The Isley Brothers, Ari Lennox, H.E.R, Lil Wayne, Kirk Franklin and more. Ari and H.E.R really showed out for the ladies during the festival. Also, The Homecoming Mixtape Party took us back to our early days on the yard jamming Crime Mod "Knuck if you buck" to Travis Porter "Ayy Ladies." Newcomer Young Dolph took to the Sprite stage and showed why he's the one to watch next. R&B ICONS SWV needed no introduction these ladies gave hits after hits and reminded us why the 90's will always be the era of great music.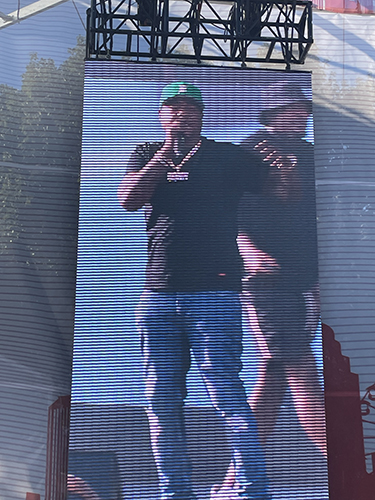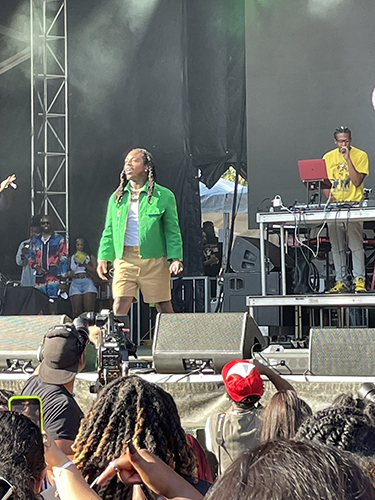 Self-proclaimed R&B King Jacquees performed on The Main Stage day 2 of OneMusicFest and I must say he knew how to command the stage from his electric dance moves to singing without a backing track to show off his vocal abilities. Kirk Franklin of course took us to church hitting The Toyota Sound Stage hosted by Big Tigga, Kirk gave us "Melodies from Heaven," "Brighter Day" and the classic "Looking For You." Last minute cancellation of Burna Boy didn't stop the party Atl's own T.I.P Harris showed up and out giving his city what they wanted to hear some good music to vibe out too. R&B legend Mario hit the stage also performing some of his hits and just took us back to a time of when music was music with no gimmicks and tricks just plain singing and talent.
Thank you OneMusicFest for giving us something the world needed especially in these times Good Music and a setting to fellowship with family. There was also some dope vendors HBCU Veteran, FUBU Radio, Monster, plus a host of local radio stations and vendors. So, if your looking for an annual thing OneMusicFest is MY TOP CHOICE!!