The Browns talk love, loss, faith and their new show coming to A&E!
The Browns have decided to let the world in on their everyday life with upcoming debut of their new show Every Little Step set to air on A&E on May 31st as part of two-night premiere event which will also include a highly anticipated biography on the life of Bobby Brown, which will air on May 30th.
Today, Bobby Brown credits his faith, spirituality, and finding love in his wife, Alicia for this awakening that has changed his life in such a major way. The couple says that it has been their shared faith and spirituality that has upheld them during trying times and helped them continue to journey forward.  Etheredge-Brown says that she was a friend to her now husband when he was going through some of the toughest times in his life and that their foundation was based on this strong friendship first and foremost. Life and relationships happened for them both over the years but continued to find their way each other over and over. Etheredge says that after watching her friend go through so much heartbreak and struggle to find his way back to music, the two teamed up to reunite Brown with his first love, MUSIC! It was in this pursuit that their love story began.
Alicia Etheredge-Brown shared that the family has been approached in the past about doing a show, but the timing just wasn't right. She says that they talked it over with the kids and they all felt like it was the right time. "Timing is everything," she says, to which her husband agreed. "We want people to see our real everyday life. We did not want any prearranged scenes. We didn't want anything that looked super produced. We wanted this to be real," Etheredge-Brown says.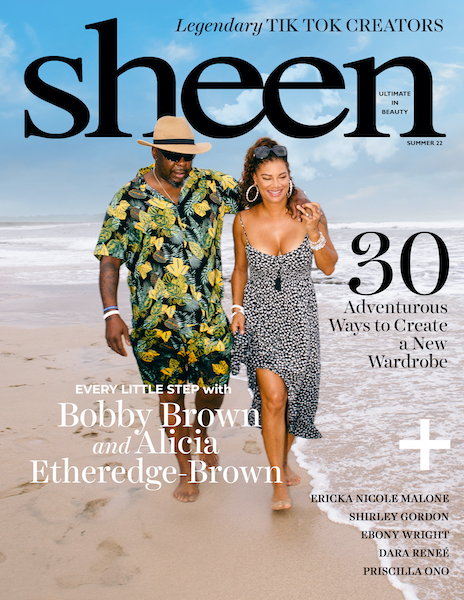 For more on Bobby Brown & Alicia Etheridge Brown:
Bobby Brown
                Instagram: @kingbobbybrown
Website: https://shopbobbybrown.com
Alicia Etheredge-Brown
Instagram: @aliciaetheredgebrown
Website: https://bobbybrownfoods.com
Images courtesy A&E Networks