There has been a 57% increase with Black Women who have started businesses during COVID. CEO; Heather Rose, is included in that 57% who didn't allow COVID to stop her from launching I.A.N. Cosmetics, which is the acronym for "It's Absolutely Necessary".  
Her cosmetic line is definitely just that, and includes a variety of products including; lipsticks, lipglosses, lashes, eyeshadows and more products  that will be staples in your makeup routines. Heather is a true visionary and passionate about her brand and well on her way to being a household name in the beauty industry. Check out the exclusive interview with Heather Rose below…..
Give our readers 5 adjectives to describe you.
Resilient, Ambitious, Caring, Vigilant, and Passionate.
Tell our readers about your career background?
I started my business in August of 2019, and learned everything on my own. It took me some time to launch, my cosmetics line but I launched it during the prime of COVID, in April of this year. I had a business plan, set a launch date, however everyone kept telling me to wait until after COVID was over, but once I realized corona wasn't ending any time soon I said why not now & dropped my collection. I SOLD OUT in 3 days, with no promotion, no influencers, just genuine support from my followers. 
What made you enter the beauty industry?
Ever since I was younger I've always been into makeup. I always had lipgloss and magazines! As I got older I perfected doing my makeup and soon after, I started doing my friends makeup, then clients. I soon realized that with faith and hard work, it was possible for me to have my own cosmetic line. This was the one thing I was genuinely passionate about, and I knew it would be the perfect business for me. 
With everything going on in the world, how do you keep yourself motivated?
 I truly started my business to keep myself motivated. I tell myself everyday; "despite what's going on around me, always remember my end goal".  With everything that I've been through in my life, I definitely can handle these tough times. My "fight-or-flight" responses are amazing!" So right now, even though our world is going through  tough times, that's when you fight through it. 
If you could get I.A.N. Cosmetics in the hands of of 3 women who would it be?
Beyoncé, Kris Jenner, and Michelle Obama.
What's next for I.A.N. Cosmetics 
We will be expanding to skin care. I've always had troubled skin but loved makeup, so the ultimate goal is to provide a skin care line that actually works and a cosmetic line that everyone genuinely loves. 
One of my favorite motto's is "You must evolve, or you will dissolve!" What's your motto? 
The motto I live by is "with or without you.." I know whatever God has planned for me, and it will happen with or without you, even with the odds against me. With or without the people I thought I needed, it will happen. With or without you I'm going to find a way to make it happen. With or without you, what's for me will still be for me.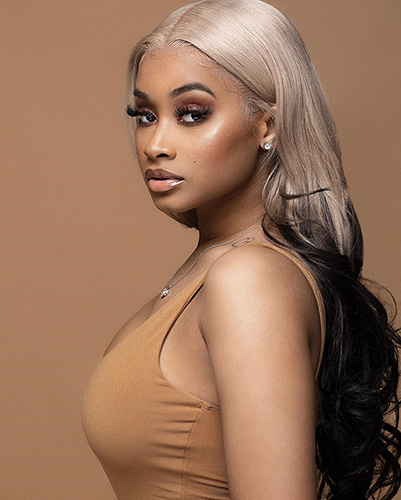 Check out the I.A.N. Cosmetic Company here.
Follow @IANCosmetics on social media!