Sexy, Classy and Drippin in Glam from head to toe is definitely the "lewk" we're going for this weekend! And thanks to Antoinette Moore, owner of Glam Me More Fashion Boutique, you can too. Meet Antoinette Moore; a visionary, fashion entrepreneur and the true definition of a "HustleHer." After years of working a 9 to 5 and multiple disappointments from countless jobs, Moore decided to reset her focus and turn her dreams into reality. 
"Fashion has always been my calling since I was 7 years old. I've always enjoyed creating unique looks with different pieces and patterns from my closest," She said. "Before I knew a career as a stylist ever existed, I was already creating looks for my friends."
In 2019, Moore decided to create her own destiny and "Glam Me More" boutique was born.
"Learning to invest in myself was the greatest gift and blessing." She added, " it has also allowed me to be a blessing to others around me."
Glam Me More boutique offers all the hottest looks that help turn heads, without breaking the bank! Glam Me More is for the everyday woman, mother on the go, and the grown and sexy. The boutique has everything from dresses, to shoes, and handbags. And we all know when you "Give A Girl The Right Pair of Shoes, She Can Conquer The World." And that's exactly what Antoinette specializes in, helping other queens conquer the world!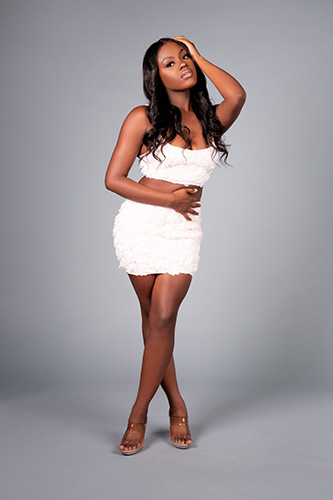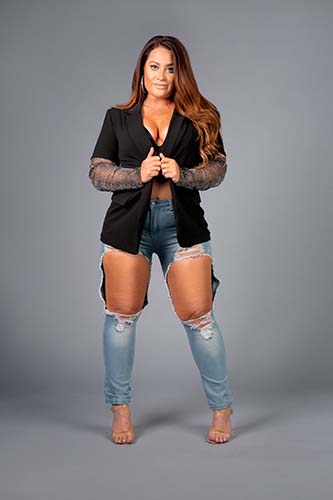 As Glam Me More continues to expand, athletic wear and fashionable scrub lines can be expected to be added to the brand.
With the birth of Glam Me More Boutique, Moore proves that she is a vessel and testimony to the power of manifestation.
"Whatever you set your mind and heart to do, you can do it," She said. "A made up mind is the most powerful thing in the world."
Sheen had the pleasure to catch up with the Glam Me More founder to discuss how being Quarantine helped her focus, why she is a HustleHer and what's next for Glam Me More.
Check it out in this Sheen Exclusive!
As the Founder for GlamMe More, can you explain how COVID-19 has been a blessing for you?
I've always been into fashion and had a love for it. After years of working a 9 to 5 and being recently laid off due to COVID-19, I looked at my current situation as the answer to my prayers. Now, more than ever I was truly able to focus on my dream.
Being in Quarantine has been a blessing. I was focused on building a business. I've found my joy in being in quarantine and manifesting my dreams and simply finding new ways to be creative. I took advantage of being a stewardess of my time and put my dreams into work.
Educated & Dedicated: How would you consider yourself as the True Definition of a HustleHer?
My job is hard work but it's been my consistency, dedication but it's the fun and love I have for fashion that has I feel has allowed me to embody the mindset to be a HustleHer. Hustling hard takes a disciplined individual. You must have a vision, set a goal and work towards that goal everyday.
It means the world to me. I surprise myself everyday honestly and it feels unreal sometimes. I put my own touch on my designs. It's important to me to be happy and be able to do what I love. However, I know that I am beyond blessed and that this is just the beginning.
What's next for Antoinette Moore?
I will be launching an active wear collection appeal to a wider range of customers. So, I'm looking forward to that collection. It's all about healthiness, staying fit and Glam!
Join the wave Ladies, shop all the hottest looks today at GlamMeMore.com
Stay Connected
Photo Credits:
Photographer: Matt Seidel
MUA By: Darriell Helms
Styled By: Antoinette Moore
Apparel: Glam Me More
Models: Antoinette Moore, Tatianna Elise, Lauren Murray