Philadelphia Native Candese Combs, CEO of Luxe Candy Ice collaborated on Monday with "Fashionably Ate", a fashion-foodie brand that believes in meshing the two passions of grub and garments, snacks and style; for the sake of a little Vegas fun in the sun, and true women empowerment!
This past week, we had the opportunity to virtually attend the official 1 year celebration of Luxe Candy Ice (luxury, candy-draped Italian ice) company, bringing Philly water-ice to Las Vegas! The treats are all vegan-friendly, and created to be a "refreshingly healthy pleasure", says the owner.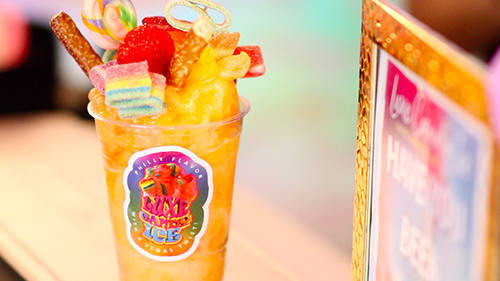 Through Vegas native and fashion-food blogger, Fashionably Ate, we found out that this was not their first sha-bang! They as a platform, put together many collaborations and mini productions often; however this was a first to have such an amazing  cause to celebrate.
Professional model Sydney Webb was styled in a bright orange dress from Murch Ave and accessories from Bougie Girl Vegas, to accompany her large cup of Luxe Candy Ice! The runway was set at Junk Jeans sustainable fashion store, and decorated by Exquisite Picnics and Events, and Elephant Balloons. — It was a collective effort and eclectic showcase, supporting multiple small business and women-owned initiatives.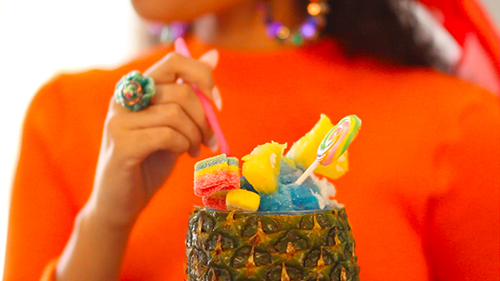 All images by Keila Galvez