"This world does not move without Black creativity."
Happy Black History Month!
We can all agree that Black Musicians are imperative in the music industry. Without their rhythm and talent, music would simply be boring, respectfully. We can talk about how Beyonce is the greatest performer alive or how Kendrick Lamar is a Rap legend. However, let's spend some time recognizing and being thankful for the Black Musicians who paved the way for our favorites to even exist.
This Black History Month, we're honoring Black Musicians that inspired us all and created trends that will live on for many generations.
The Flamingos
Originated: Chicago, Illinois
Genre: Doo-Wop, Rhythm & Blues, Classic R&B, R&B/Soul
Years Active: 1953- Present
Group Members (Original): Jacob Carey, Zeke Carey, Paul Wilson, Johnny Carter & Earl Lewis.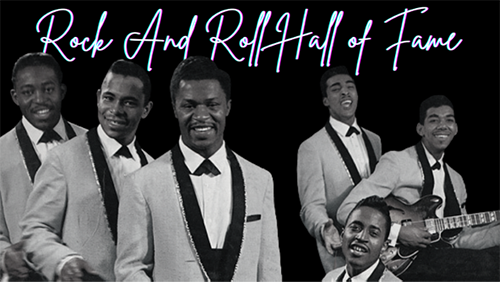 When I first discovered The Flamingos, I was enrolled in a 'Popular Music in America' course. Naturally, I thought I wouldn't be interested because the music was from decades ago, but I was wrong. My Professor played, "I Only Have Eyes for You" which was recorded in 1959. The song was a cover version, but it became so addicting, for many Black people, it's the original version. I find myself listening to this song at least once a week. The Serenade with the mixture of Doo-Wop and natural instrumentals proves that Black people have always been creative. This was a different sound mixture back in the 1950's and The Flamingos weren't afraid to stand out and try something new. Since then, The Flamingos have gone on to release many albums including, "Flamingo Serenade," "Requestfully Yours," and "Lovers Never Say Goodbye."
They've also been inducted into the Rock and Roll Hall of Fame!
To the Flamingos, we thank you! Thank you for breaking down barriers and being a part of Black History.